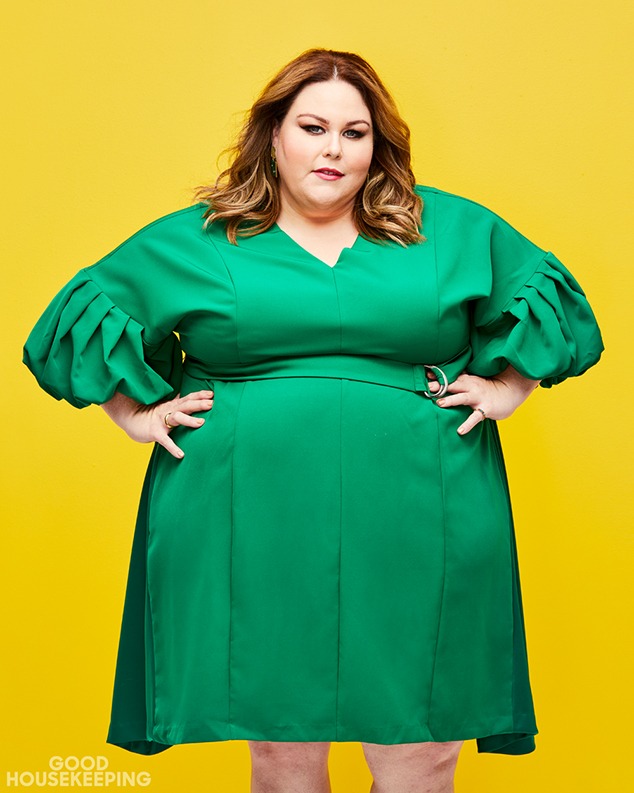 Allie Holloway for <i>Good Housekeeping</i>
2020 is Chrissy Metz's year.
She's producing her first movie, working on an upcoming album and, of course, continuing to star on the hit series This Is Us. 
In the new cover story for Good Housekeeping, the 39-year-old actress reflects on living life on her terms and shares her tips for turning goals into realities.
From practicing gratitude and meditation to blocking out the haters, Metz has a number of guidelines she tries to follow. 
"I will make sure I'm eating what's going to be good for me and not, like, eating in the car and rushing," she says about making her morning as calm as possible. "I didn't realize how much an extra 35, 45 minutes would change my life, but it sets the tone for the whole day. It's like, whatever happens, I'm going to figure out how to react to it in a sane way and not from a place of harried chaos."
She also shows herself love. 
"I've battled weight issues, but I realize that I don't have to beat myself up if I have XYZ food," she tells the publication while discussing what she's learned about her eating habits. "Instead, I change my perspective and think, 'What is it that I'm angry about?' since we tend to want crunchy foods when we're angry or ice cream when we soothe ourselves. All these things I'm just trying to be cognizant of."
Allie Holloway for <i>Good Housekeeping</i>
Even when things don't go as planned, Metz doesn't let it get her down.
"If a waiter takes a tray of food and a glass falls and the drink spills, they don't just throw the entire tray on the ground. You get another cup of whatever you spilled and you keep going," she explains. "So often if something isn't perfect, we go 'I quit!' That's not conducive to forward progress, and it's really about progress, not perfection. If we were perfect, we wouldn't have anything to attain or achieve."
Some of Metz's other practices include being thoughtful about what she posts on social media and whom she follows. She also talks about holding herself accountable for her happiness. 
"It's peace of mind knowing that I can't blame other people or make excuses if I'm not happy," she says. "Knowing that I feel good because I am being diligent about taking care of myself mentally, physically and emotionally creates self-esteem. Staying consistent and rigorously honest is hard; it's a daily practice. But no one is going to do for me what I need to do for myself."
Watch:
Chrissy Metz Says She's Working on First Album at 2019 Billboard Awards
To read her full interview, check out the January/February issue of Good Housekeeping.