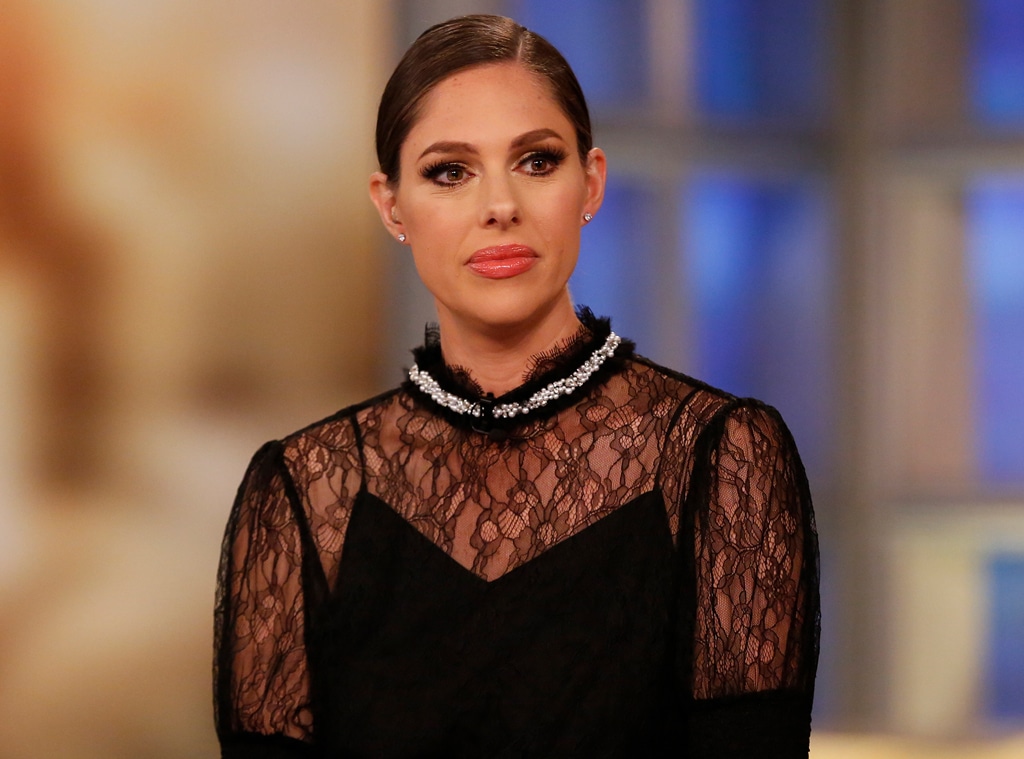 (Walt Disney Television/Heidi Gutman)
After co-hosting The View since 2018, Abby Huntsman announced on Monday that was departing the ABC daytime talk show. 
According to CNN, her decision to leave the show comes amid Huntsman's complaints about a "troubled culture" and "recent tensions between her and co-host Meghan McCain." 
Of her departure from The View, Huntsman said, "This is always such a hard thing to do. And especially this table because this is a really special table. The most iconic show I think on television and the smartest women that I've ever worked with. But today I'm saying goodbye."
Her last day will be Friday, Jan. 17. The 33-year-old is exiting the talk show to join her father Jon Huntsman Jr.'s gubernatorial campaign. "After much deliberation over the holidays, I have decided to leave the show to dedicate myself full-time in support of my dad and his campaign for Governor of Utah," she said. 
Further, according to half a dozen people who spoke to CNN Business also described a "toxic work environment, including a soured relationship between Huntsman and McCain. The dispute with McCain was just one factor in Huntsman's feeling that she should leave." 
In a note to the show's staff, Huntsman also shared, "You know I think the world of all of you. You're some of the most talented, hard-working and genuine people I've ever worked with. the staff is the engine of the show and you never get enough credit for what you do. I applaud you and thank you for welcoming me to the family on day-one. You always made me look much better than I ever could have on my own. Thank you for believing in me and for all the laughs along the way."
Further, people who were witness to and familiar with Huntsman and McCain's strained relationship, told CNN Business that the two "were allies behind the scenes until recently, when there was a dispute between the two women." 
Apparently, the conflict was over Huntsman's talk about her children on the show because McCain, who wrote an op-ed in The New York Times about her miscarriage, felt that her co-host's "child-centric chats were insensitive." 
One of the people familiar with the matter said, "Abby was sick of being berated by Meghan for perceived slights. She ultimately decided she didn't need this job and wasn't worth it." According to others, the two women have since made amends in regards to this argument. 
Huntsman also met with Barbara Fedida, senior vice president of talent at ABC News, last week to inform her of her departure from the show. According to those with knowledge of what happened during that meeting, Huntsman shared her grievances over the toxic work environment at The View. 
Watch:
Abby Huntsman Says "The View" Ladies Are Friends Despite Disputes
Despite what has happened on and off the air, McCain wished Huntsman "nothing but the best on her next chapter" during Monday's show. 
She added: "I think leading a gubernatorial campaign is a really good reason to leave the show. We all love you so much." The two hugged at the end of the show. 
A source tells E! News that "Abby leaving was really over legitimate reasons to work with her father, but there was overall disfunction that was prominent at the show for a long time." 
An ABC spokesperson told CNN Business in a statement on Monday, "We have an incredible panel of smart, dynamic women at The View, who bring tremendous passion and a strong point of view to the show every day. They can discuss difficult issues and debate both sides fiercely and then agree to disagree and return to the table for the next hot topic. There has always been a fascination with the behind-the-scenes at the show since the show began, but they do a tough job by going out there every day to share their opinions and beliefs on live TV."