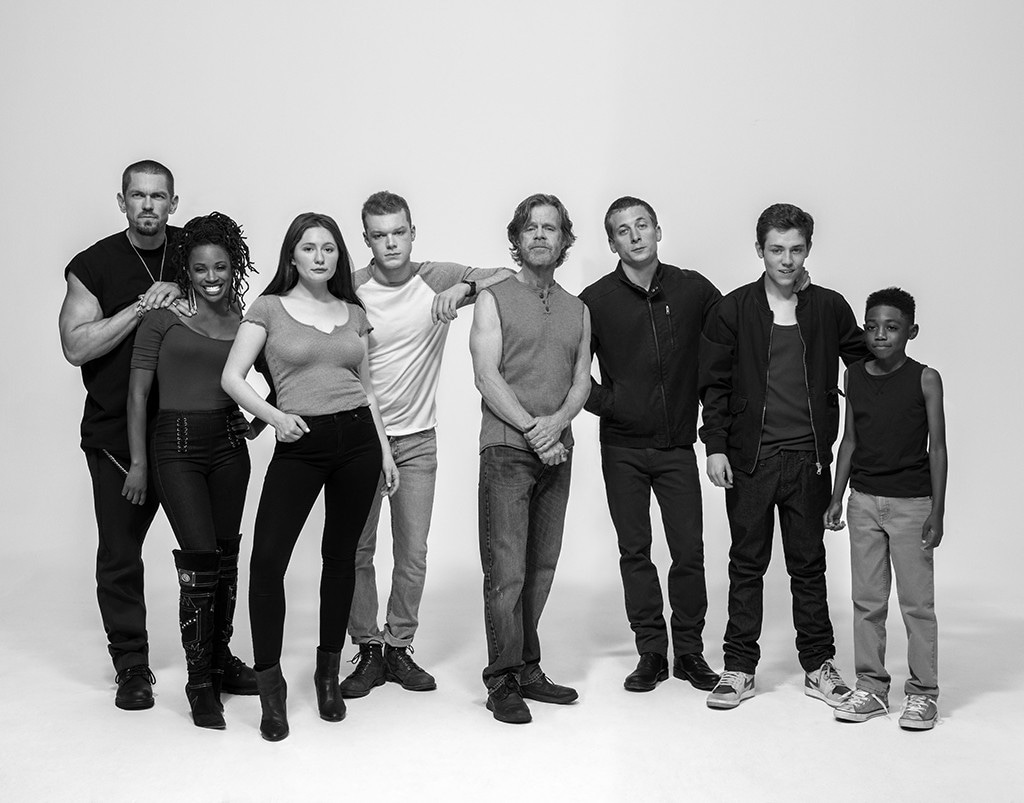 Showtime
The Gallagher saga is coming to an end—Shameless is ending after season 11.
Showtime announced the acclaimed comedy will return for its final season at the 2020 Television Critics Association winter press tour. William H. Macy is returning as patriarch Frank Gallagher. John Wells is returning as executive producer as well. The UK version of Shameless that Showtime's series is based on also ran for 11 seasons.
In addition to Macy, the cast includes Jeremy Allen White, Cameron Monaghan, Emma Kenney, Ethan Cutkosky, Shanola Hampton, Steve Howey, Noel Fisher, Kate Miner and Christian Isaiah.
Emmy Rossum previously starred in seasons one-nine. Her character Fiona, the eldest Gallagher sibling, left at the end of the season to begin a life outside the family. Other former cast members include Justin Chatwin, Joan Cusack, Isidora Goreshter, Jake McDorman and Emma Greenwell.
"I'm unbelievably thankful for all of the years of support from Gary Levine and everyone at Showtime that's allowed us to make Shameless," executive producer John Wells said in a statement. "It's been a fantastic experience and all of us in the cast and crew have had a wonderful time following the lives of the Gallagher family and friends. It's been a pleasure!"
Over its run so far, Shameless has taken home three Emmys, including Cusack's for Outstanding Guest Actress in a Comedy Series. Macy is the only other performer to receive an Emmy nomination for the series.
No word on whether Rossum will return as Fiona. After her exit, Wells said he was hopeful Rossum would return to the series.
Watch:
Emmy Rossum Says Goodbye to "Shameless"
"I think she will, but you know, I don't know. We'll have to see what she wants to do. She has been nothing but a pleasure to work with, and she's obviously a very talented actress, but she's also a very talented writer and director, and she's interested in exploring some other things creatively for herself. I'm hoping when I call her that she'll say, 'Sure, I'll do it,' here and there, and if not, I'll completely understand and still love her," Wells told Deadline.
Shameless' farewell comes as Showtime prepares to bid adieu to Homeland. The drama starring Claire Danes and Mandy Patinkin is wrapping up with season eight in February 2020. Beau Bridges, Sam Trammell and Hugh Dancy are set to appear in the eighth and final season.