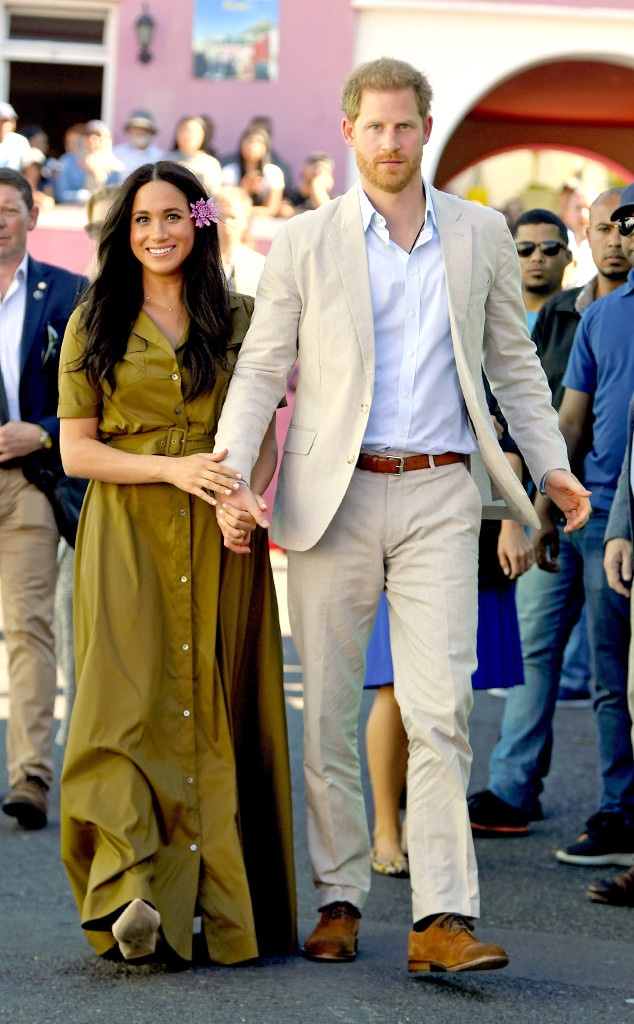 Toby Melville/PA Wire
Meghan Markle already has new projects in the works. 
The Duchess of Sussex has reportedly signed a deal with Disney on an "unspecified project in return for a donation to an elephant charity," Deadline reported. 
The news of this partnership with Disney to help the organization Elephants Without Borders comes only days after Markle and her husband Prince Harry announced they were taking a step back from royal duties. 
However, according to the publication, the deal was "signed before the recent uproar over Markle and husband Prince Harry's plans to disengage from the Royal Family and pursue other opportunities." The Times of London was the first to report about Markle's deal with Disney. 
Despite the timing, the former Suits actress's latest partnership might be a glimpse into what she and Prince Harry have in the works now that they'll be spending less time with the Royal Family and dividing their time between North America and the U.K.
Further, Deadline also reports that the couple and Disney had a "pre-existing relationship" after the company "gave them a watercolor Winnie-the-Pooh animation to celebrate their child Archie's birth." 
As fans recall, the two also attended the premiere of Disney's The Lion King remake in July 2019. And the premiere was held in support of African Parks, which is an organization that Prince Harry supports. 
As far as the project itself goes, TODAY cites that Markle has reportedly "already completed the voice-over work prior to the couple's Christmas holiday in Canda." 
Markle's latest deal points to the new chapter of their lives and the more progressive route the couple is taking as they take a step back from royal duties and use their influence to shed light on other projects and issues they're passionate about. 
"After many months of reflection and internal discussions, we have chosen to make a transition this year in starting to carve out a progressive new role within this institution," the couple shared on Instagram announcing their departure earlier this week. "We intend to step back as 'senior' members of the Royal Family and work to become financially independent, while continuing to fully support Her Majesty The Queen. It is with your encouragement, particularly over the last few years, that we feel prepared to make this adjustment."
It has also been reported that the couple never informed Buckingham Palace or Prince William and Kate Middleton of their decision. 
According to BBC News, a palace spokeswoman said their choice to move forward with their plans without consulting Queen Elizabeth II has the Royal Family feeling "disappointed." 
But despite the headlines, the couple is seemingly moving forward with this next chapter in their lives. 
E! News has reached out to Disney for comment. 
Watch:
Necessary Realness: Prince Harry & Meghan Markle's Royal Exit