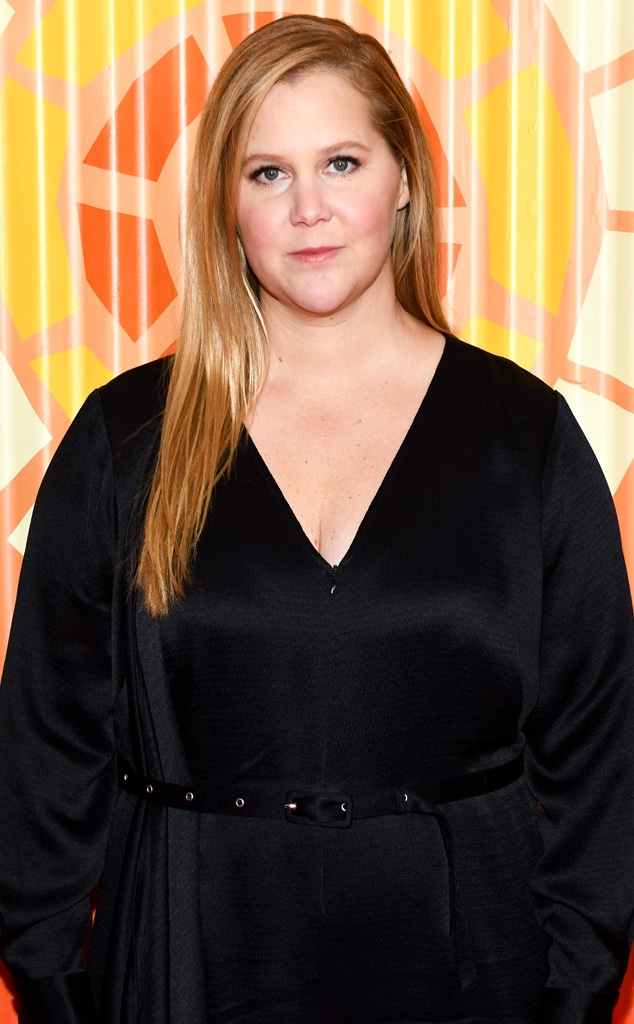 Noam Galai/WireImage
Amy Schumer is sharing a personal message about her IVF journey.
Back in May, the actress and comedian welcomed her first child, son Gene, with her husband, Chris Fischer. Now, the 38-year-old star is in the process of in vitro fertilisation, hoping to give her son a sibling.
"I'm a week into IVF and feeling really run down and emotional," Schumer wrote on Instagram Thursday. "If anyone went through it and if you have any advice or wouldn't mind sharing your experience with me please do. My number is in my bio."
Schumer went on to tell her followers, "We are freezing my eggs and figuring out what to do to give Gene a sibling."
Along with her message, Schumer shared a photo of her stomach, showing what appeared to be bruising on her abdomen. In response to her post, many celebs have sent well wishes to the couple amid their journey.
"I'm praying for you and chris," Selena Gomez commented. "I'm sorry!"
"You got this mama❤️❤️," Katie Couric wrote to her pal. "Sending you lots of love!"
Tess Holliday also commented on Schumer's post, telling her, "I appreciate you as a mother, a woman, a public figure, your vulnerability is so powerful."
Watch:
Amy Schumer Talks Motherhood: "Believe the Hype"
In late December, Schumer opened up about the birth of her son, recalling the "really scary" three-hour C-section.
"I was throwing up through the whole first hour of my C-section," Schumer shared during an interview on Dr. Berlin's Informed Pregnancy podcast. "It's supposed to take about an hour and a half or something but mine took over three hours because of my endometriosis."
As Schumer noted in her post, her phone number is listed in her Instagram bio, in hopes of getting more information about the IVF experience. Be sure to send her some love as she continues in this process.