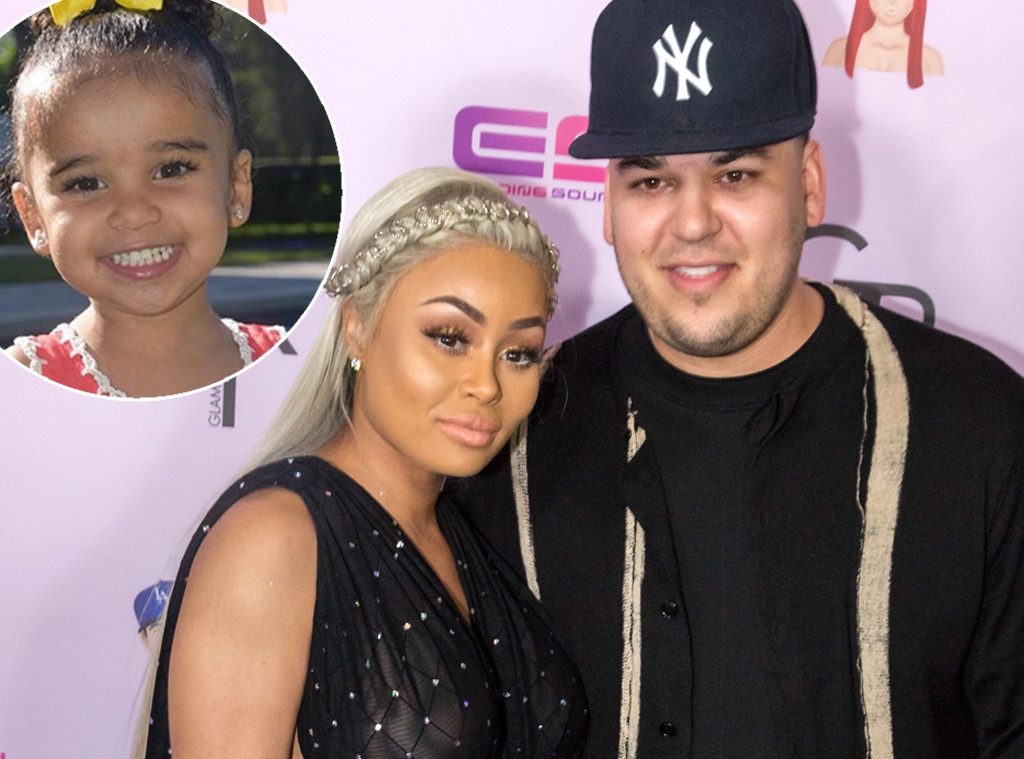 Getty Images; Instagram
It's no secret that Rob Kardashian and Blac Chyna's relationship has seen its highs and lows over the years.
Four years ago, E! News confirmed that the Keeping Up With the Kardashians star had started dating Chyna after the celeb duo had sparked romance rumors on social media. It was just a few months later that Rob and Chyna announced their engagement, and another month after that they revealed their pregnancy news to the world.
The former couple welcomed a daughter, Dream Kardashian, in Nov. 2016. However, despite the exciting baby news, Rob and Chyna, who had an on-off relationship, called it quits for good in Feb. 2017. Now, the duo is back in the news over custody of their 3-year-old daughter.
It was less than a year ago that E! News learned that Rob and Chyna had agreed to split custody of Dream 50/50. However, Rob is now reportedly seeking primary custody of Dream.
While reps for Rob and Chyna have not responded to E! News' request for comment, sealed court documents obtained by TMZ reportedly show that Rob has requested Chyna's time with Dream is reduced to just weekends and that a nanny is present during visitation. In the docs, Rob also reportedly accuses Chyna of negligent parenting and substance abuse.
Watch:
Dream Kardashian Celebrates 3rd B-Day With Rob Kardashian & Family
Rob also allegedly claims that Chyna's behavior has impacted their young daughter. And it appears that he now wants to make a change when it comes to their parenting time.
As we wait for the duo to speak out publicly on this matter, let's revisit the former couple's relationship over the years. From their early days of dating to the birth of Dream and beyond, let's take a look at Rob and Chyna's relationship highs and lows.