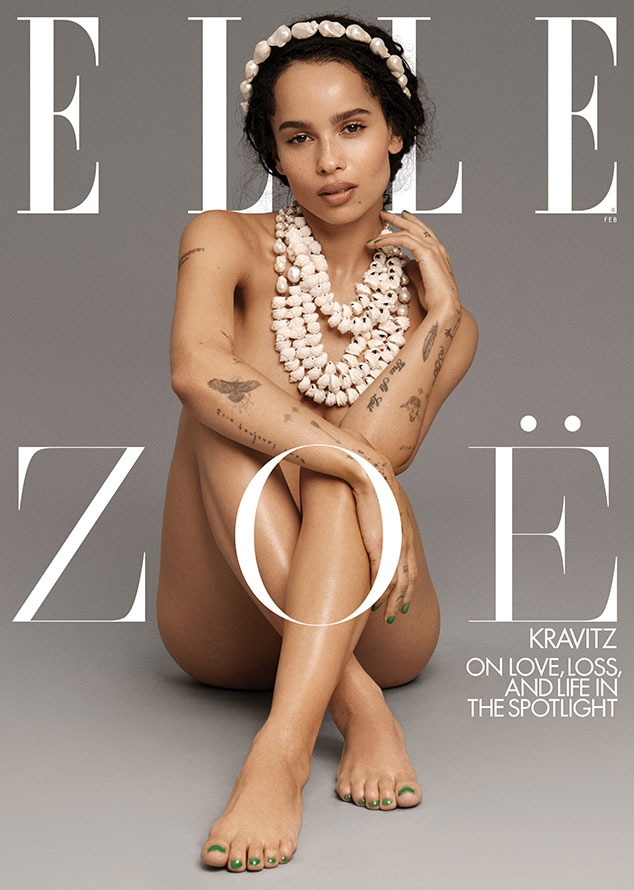 Paola Kudacki
Zoë Kravitz is an actress, singer, model—and now a Mrs. 
The 31-year-old multi-hyphenate is now a newlywed after tying the knot with longtime beau and fellow actor Karl Glusman back in June 2019. The celebrity pair tied the knot in Paris in a star-studded ceremony featuring guests including Reese Witherspoon and Laura Dern. And, as the world closed out the year, the Big Little Lies star publicly shared some long-awaited photos from the milestone event. 
It's been just over six months since and the star especially likes the safety of their new relationship status. 
"I'm used to my family living in different cities, yet we stay close while all doing our own things," she said in the February 2020 issue of Elle. "Karl has his own career and needs to focus on that, but we've been together for a few years now, and we know where we are. If anything, the best part of being married is being able to have the odd fight and knowing neither of us is going to walk out the door. The commitment feels safe."
During her interview for the issue, the star also reflected on living with her celebrity dad Lenny Kravitz in Miami and how the new environment coupled with her famous parents affected her self-image as a teenager. 
"I didn't like my new school. I didn't feel like I fit in anywhere, and I was surrounded by an enormous amount of beauty and posturing," she recalled to the magazine. "I was a chunky, perfectly normal-looking 15-year-old, but I had this remarkably beautiful skinny mother and a father who was dating a supermodel, and I felt short and ungainly."
Watch:
2019 Celebrity Weddings, 2020 Films & More - Full Episode
According to the magazine, Zoë struggled with bulimia for about 10 years and went to therapy. 
"I'm okay now," she told Elle. "But I am very vigilant. It's a disease, and I never let myself forget that."
The February 2020 issue of Elle hits newsstands on Jan. 14. 
If you or someone you know needs help, please call the National Eating Disorders Association helpline at 1-800-931-2237.