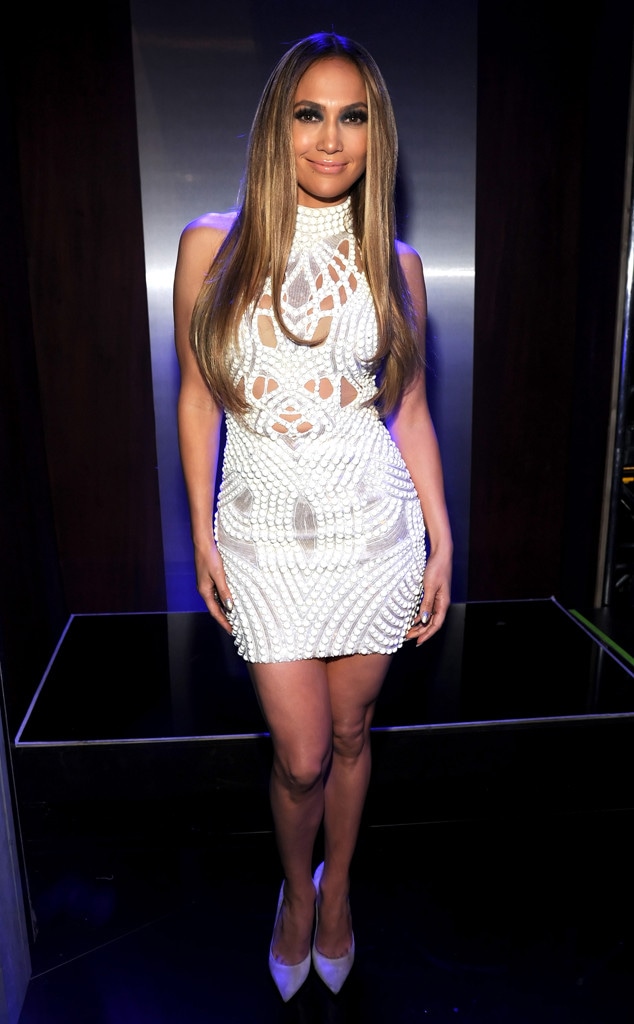 Kevin Mazur/Getty Images for Clear Channel
UPDATE: A federal judge has dismissed Samantha Barbash's lawsuit against Jennifer Lopez's production company, Nuyorican Productions. 
According to court documents obtained by E! News, granted the defendants May motion to dismiss the case, bringing to an end the nearly year long court battle.
In a statement to E! News, Barbash's attorney shared, "Our client is obviously displeased with the Court's decision to dismiss this case especially due to the fact that the production company and JLo profited immensely from the use of Samantha's life and story and Samantha received no compensation. We find a great hypocrisy in the fact that JLo and the director of this movie have held themselves out as being so supportive of women's rights but yet had no regard for Samantha's privacy rights as a woman and had no issues profiting from her story even due to her detriment. At this time, Samantha is currently examining all of her appellate options."
To learn more about the case, read the story below. 
______
When life imitates art goes wrong...
Jennifer Lopez is facing backlash surrounding her role and involvement in the Golden Globes nominated film, Hustlers. 
According to court documents obtained by The Blast, the 50-year-old's production company, Nuyorican Productions, STX Entertainment, Gloria Sanchez Productions and Pole Sisters LLC is being sued for $40 million dollars by the woman who inspired the actress' character Ramona in the film, Samantha Barbash.
The publication further reports that Barbash "claims the film producers approached her before production to "obtain a consent waiver form Ms. Barbash for the production of the film and their ultimate portrayal" of her. She refused to sign off on the consent or waive her privacy rights." 
The film is based on a 2015 New York Magazine article, titled The Hustlers at Scores, which details the real-life events of Barbash and her time as a stripper at Score's Gentlemen's Club in New York.
Ultimately, Barbash claims that Lopez's production company "used her likeliness and her story without permission, [defaming] her in the process," according to TMZ. 
More specifically, TMZ reports that according to the suit, Barbash said her character in Hustlers was portrayed as "using and manufacturing illegal substances in her home where she lived with her child." According to the publication, Barbash added that those claims and portrayals of her likeliness were "untrue and offensive." 
Watch:
Jennifer Lopez Is Super Excited About "Hustlers" Oscar Buzz
According to court documents, per The Blast, Barbash said, "While the amount of accurate factual details presented within the film are sufficient to unequivocally identify JLO's character as Ms. Barbash, Defendants made statements and created scenes of and concerning Ms. Barbash in a grossly irresponsible manner." 
Barbash is suing Lopez's production company for $20 million in compensatory damages and $20 million in punitives, reports TMZ. She also "wants an order requiring producers to turn over all copies of the movie." 
Most recently Lopez was nominated for a Golden Globes Award for her role in Hustlers for Supporting Actress in a Motion Picture. 
(This story was originally published on Tuesday, Jan. 7, 2020 at 1:57 p.m. PST.)