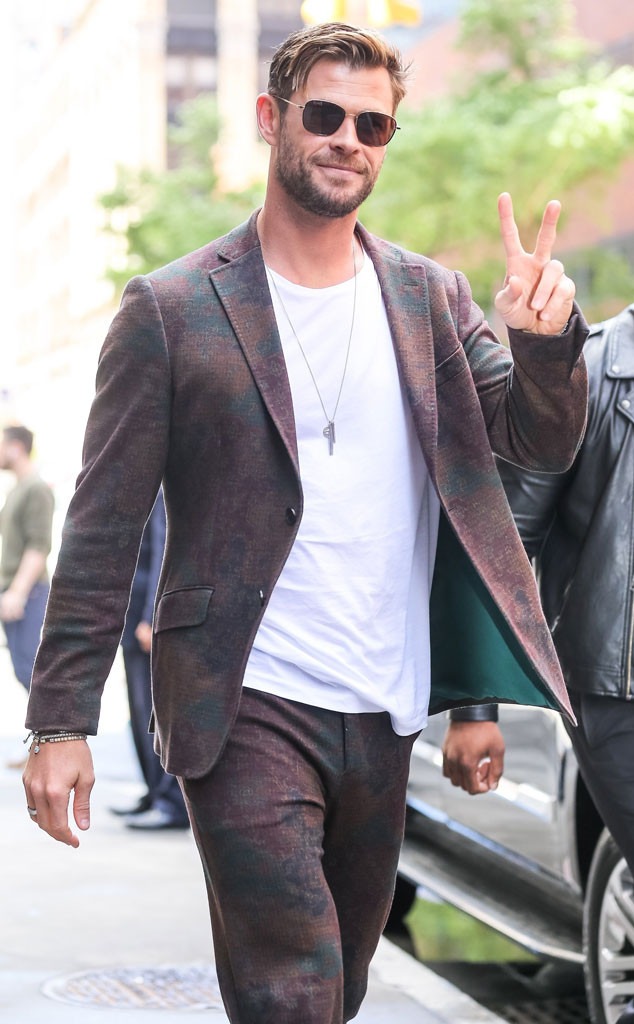 Wagner AZ / BACKGRID
Chris Hemsworth is joining the list of celebs who are using their platform and resources to help fight the devasting wildfires that have been spreading across Australia for months. 
On Monday, Jan. 6, Hemsworth took to Instagram to pledge that he will donate $1 million to help Australian wildfire relief efforts. 
"As you're well aware, the brush fires in Australia have caused massive devastation [and] they continue to burn. There's warmer weather on its way [and] we're still in the thick of it here," Hemsworth said in a video posted on Instagram. "There are plenty of challenging times ahead... and what we need is your support and your donations."
Further, the actor urged his fans and followers to donate and support the fight against the wildfires, telling folks that every single penny donated would help firefighters at the forefront and would go toward the people, animals and communities that these fires are deeply affecting. 
On his caption, the Australian actor wrote, "Like you, I want to support the fight against the bushfires here in Australia. My family and I are contributing a million dollars. Hopefully you guys can chip in too." 
According to CBS News, about 12.35 million acres have burned in Australia destroying more than 1,400 homes and claiming the lives of about 23 people. Further, the fires have also claimed the lives of more than half a billion wild animals. 
The Thor actor continued, "Every penny counts so whatever you can muster up is greatly appreciated. In my bio I've added links to support the fire fighters, organisations and charities who are working flat out to provide support and relief during this devastating and challenging time. Beyond appreciative to everyone around the world for their well wishes and donations. It really does make a difference, so dig deep! Love ya." 
Over the weekend at the 2020 Golden Globes Awards red carpet and ceremony, many celebrities continued to shed light on the wildfires and urge viewers at home to donate and spread awareness.
Watch:
Does Chris Hemsworth Think Aliens Live on Earth?
Most recently, Nicole Kidman and Keith Urban pledged to donate $500,000 to the Australian Fire Relief. 
During the ceremony, as Russell Crowe skipped out on the ceremony in order to protect his home from the bush fires, he still sent a message about the situation remotely after his Golden Globes win. 
Jennifer Aniston, who presented the award also read aloud his acceptance speech, which read, "Make no mistake, the tragedy unfolding in Australia is climate change based. We need to act based on science, more our global workforce to renewable energy and respect our planet for the unique place it is." 
If you would like to show your support, please choose from a charity of your choice or some of these official charities that can help: Red Cross, Firefighters, Wires.