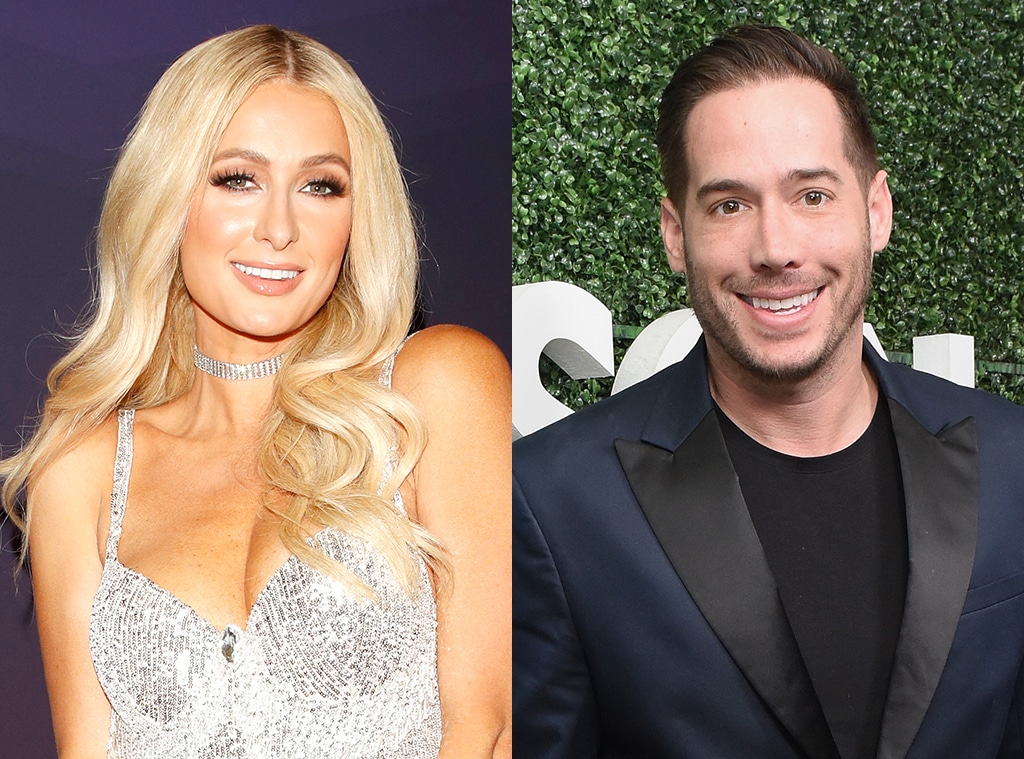 Getty Images
New couple alert! Paris Hilton is dating entrepreneur Carter Reum, E! News has learned.
The businesswoman and the investor stepped out together after the 2020 Golden Globes on Sunday night, attending the InStyle and Warner Bros. celebration at the Beverly Hilton Hotel. While at the bash, Hilton and Reum were spotted holding hands as they made their way through the crowd. According to an eyewitness, the couple was "smiling at each other as she placed her hand on the back of his head and touching and rubbing his neck."
The insider also shares that Reum was "holding Paris' hand and clearing a path for her" as they left the party together.
"Paris was with Carter Reum last night. He is a tech startup entrepreneur and investor and is the Gwyneth Paltrow circle of friends," a second source tells E! News. "He is known in Hollywood. They have been seeing each other for a little over a month."
As for how Hilton and Reum connected, the insider tells E! News, "They met through friends."
"They are very happy together," another source confirms. "They met through friends, and everyone is saying what a great couple they make."
Richard Shotwell/Invision/AP/Shutterstock
According to his LinkedIn, Reum, a graduate of Columbia University and Harvard Business School, is the co-founder of holding company M13. He also co-founded the liquor company VEEV Spirits with his brother, Courtney Reum.
Hilton's new beau is also the author of the 2018 book, Shortcut Your Startup: Speed Up Success with Unconventional Advice from the Trenches, which he wrote with his brother.
In addition to the Golden Globes sighting, E! News has also learned that Hilton and Reum celebrated New Year's Eve together with his whole family, and they all "adore" Hilton.
Watch:
2020 Golden Globe Couple's Night Out: Beyonce, Jay-Z & More
This relationship news comes just over a year after Hilton ended her engagement to actor Chris Zylka.
"I've always been obsessed with Disney stories and love stories and I thought it was going to be my happy ending, and I just realized after time it wasn't the right decision," Hilton later explained in an interview on The Talk. "But I wish him the best and one day I would love to get married and have children, but for right now I'm just focused on myself and my work."
—Reporting by Spencer Lubitz