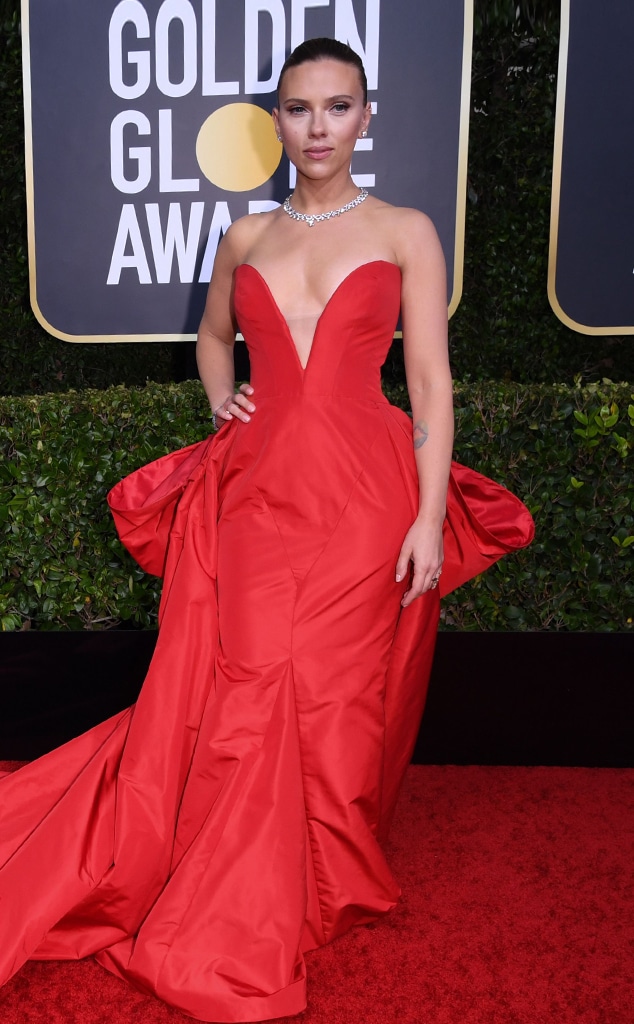 David Fisher/Shutterstock
Sometimes art really does imitate life. 
Scarlett Johansson told E!'s Ryan Seacrest at tonight's 2020 Golden Globes that her real-life experience with divorce played an important role in bringing director Noah Baumbach's Marriage Story to life.
"We talked about our own experience with divorce," she recalled of the production process, adding, "We talked about what it was like to co-parent. We also talked a lot about our parents. We talked a lot about our families, our intimacy." 
Though Johansson, whose critically-acclaimed performance earned her a nomination for Best Actress in a Drama Motion Picture, admits the Netflix film is a "fictional story," she told us, "The narrative is very true and I think that is what people respond to."
"It comes from a very real place... All parts of us are in there for sure," she added. 
Scarlett stars alongside fellow Golden Globes nominee Adam Driver in Marriage Story, which follows a former couple as they navigate their messy divorce from separate coasts.
In fact, having a co-star as talented as Adam is a driving force in the A-lister's decision to pick certain projects. As she described, "I think a big part is who I'm collaborating with. It's so hard to make films. It's hard to get them made and it's hard to make them. You want to know you have a partner that will let you in, too. That's really important. I like to work on stuff that's challenging, stuff that I've never done before. I look for things that scare me."
Watch:
2020 Golden Globes: By the Numbers