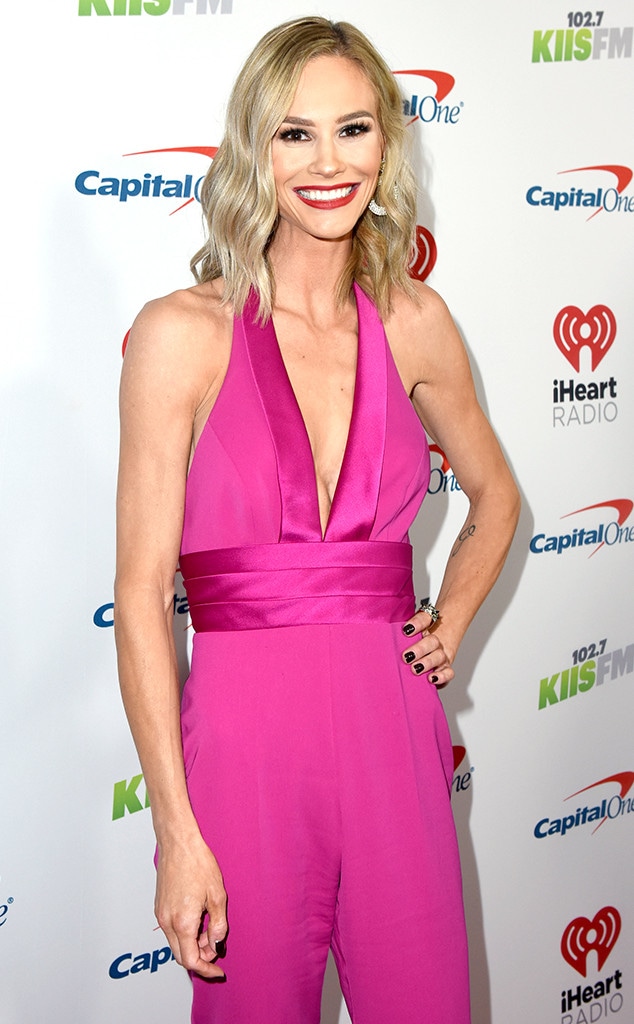 Vivien Killilea/Getty Images for iHeartMedia
Meghan King Edmonds is ready to get intimate!
The former Real Housewives of Orange County star is teaming up with Brooke Burke and Lila Darville for a brand-new iHeartRadio podcast and the ladies are ready to celebrate their first episode being released Monday morning.
In an exclusive sneak peek at the premiere of Intimate Knowledge, the ladies discuss what they want from a partner. As it turns out, their answers may surprise you.  
"I just want a partner who is supporting me and isn't jealous or trying to suppress. Someone who grows with me instead of staying stagnant at a certain place. To me, that's intimacy," Meghan shared on the show. "I just need that partner next to me who's going to hold my hand and sees me."
Brooke added, "Somebody that sees you, hears you, gets you and is just ready to celebrate you."
Meghan agreed before adding that she wants a man who is "loving you for who you are."
As fans of the Bravo star know, Meghan's marriage to Jim Edmonds recently made headlines. In an personal blog post titled "Broken," the proud mom addressed her husband's alleged cheating while vowing to "facilitate healthy, consistent and ongoing relationships" between her kids and their father.
While relationships are one of the topics being discussed on Intimate Knowledge, both Brooke and Meghan assure fans that there is so much more to chat about.
In the first episode alone, Meghan also opens up about pregnancy sex while Brooke touches on her failed marriages.
Watch:
Meghan King Edmonds Breaks Silence Amid Jim's Cheating Scandal
"The podcast is about educating each other and learning and raising our average together as women and opening up a dialogue that's vulnerable and a little bit scary and super intimate so we're going to unpack intimacy and what it means and talk about everything from cheating to marriage to connection to healing to hurting," Brooke shared. "It's just going to be an honest, uncensored conversation."
The first episode of Intimate Knowledge premieres Monday. You can listen and subscribe here.