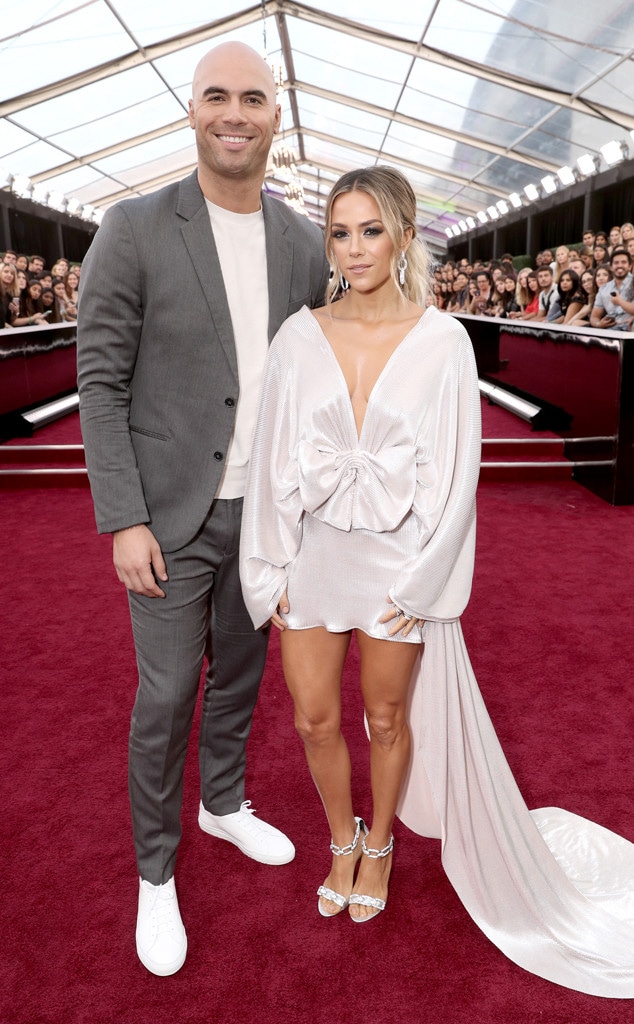 Todd Williamson/E! Entertainment/NBCU Photo Bank via Getty Images
Jana Kramer's year came to a self-described "interesting end," and her fans want to know why. 
The country singer's recent social media activity could be seen as cause for concern to those who follow her and husband Mike Caussin's relationship journey on their Whine Down podcast, which often delves into the couple's ongoing struggles with infidelity, addiction and parenthood. Just before the new year, Jana took to Instagram with a cryptic message that read, "2019. Ur coming to a very interesting end....and for now, all I have to say is... Time heals all wounds."
According to Us Weekly, the One Tree Hill star also removed the word "wife" from her Instagram bio and Mike's name from their podcast page. Sometime since then, she re-added both but has yet to address why they were scrubbed off in the first place. 
What's more, it does appear as if Jana deleted several photos of her and the former NFL player, and posted the following quote to her Instagram Stories on Wednesday: "She has been through hell. So believe when I say, fear her when she looks into a fire and smiles."
Watch:
Jana Kramer Gets Real About Mom Challenges
After Mike decided against telling his wife about receiving the photo, which turned out to be spam, Jana found it on her own while going through his Apple Watch. "Because of where I'm still at with it, it's made my anxiety worse," she shared at the time. "It's made me feel more confused and it's just kind of, like, put more salt in the wound."
"I think maybe now he sees how bad that wound is for me and the trauma of finding things—whether he did something or not," Jana explained. "I'm to the point of, like, literally a nervous breakdown, where I just can't physically handle it anymore."
Jana and Mike weathered the storm, and it's safe to say they have all the tools to weather one more. 
"10 out of 10 women would have probably left in Jana's shoes and situation," Mike told E! News back in 2018. "But over time, she was able to see that she wanted to work on it. She wanted to fight and against all family members, friends, everyone around her in her circle, against all their advice, she chose to stay. And that still blows my mind to this day."
E! News has reached out to Jana's rep for comment.