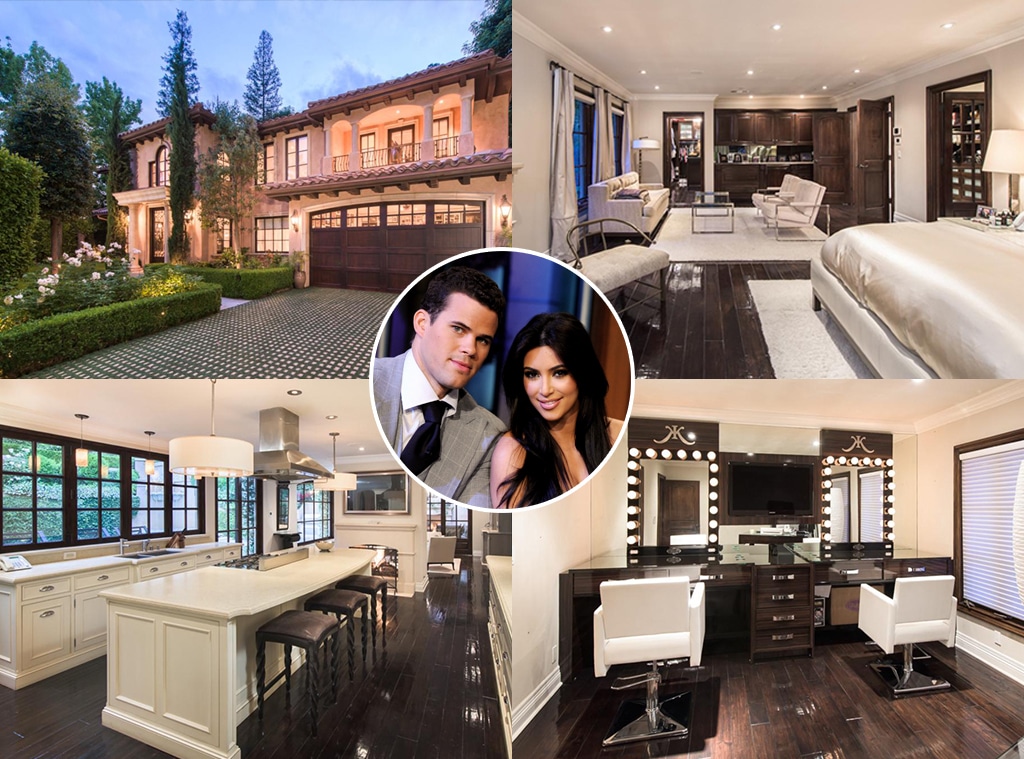 Douglas Elliman; Getty Images
Home sweet home! 
It has been nearly a decade since Kris Humphries and Kim Kardashian tied the knot in a lavish Montecito, California wedding before calling it quits a mere 72 days later. While the marriage may have ended, the home the pair once shared together in Beverly Hills is still standing firm. In fact, for a small fee of $5.7 Million, you too can be the owner of the former couples gorgeous estate. 
Kim lived in the home from 2010-2013 before moving in with now husband Kanye West. This was also the home where Kris popped the question in her bedroom, so it holds quite a bit of reality television history for any major Keeping Up With the Kardashians fans. Beyond the just the allure of Hollywood history, the house actually has quite a few impressive amenities to offer any lucky buyer. 
The home is a resort style Tuscan Villa in a quiet, gated cul-de-sac in Beverly Hills. 
The property boasts a outdoor patio with fireplace. Plus, a hillside Gazebo overlooking the pool, waterfall, outdoor kitchen and an outdoor bar. It's definitely worth a pretty penny. Although Kris and Kim have left their past safely behind them, Kim has since opened up about her decision to end her marriage to the basketball player in such a short time span.
"Right before I got married to Kris Humphries we were like talking and I just went a different direction," Kim explained of her relationship with Kanye prior to walking down the aisle. "And I think I had to go through that to figure out what I wanted." 
Soon after her relationship with Kris ended, she got together with the love of her life and everything changed. Kim and Kanye tied the knot in 2014 after welcoming their first child North West in 2013.