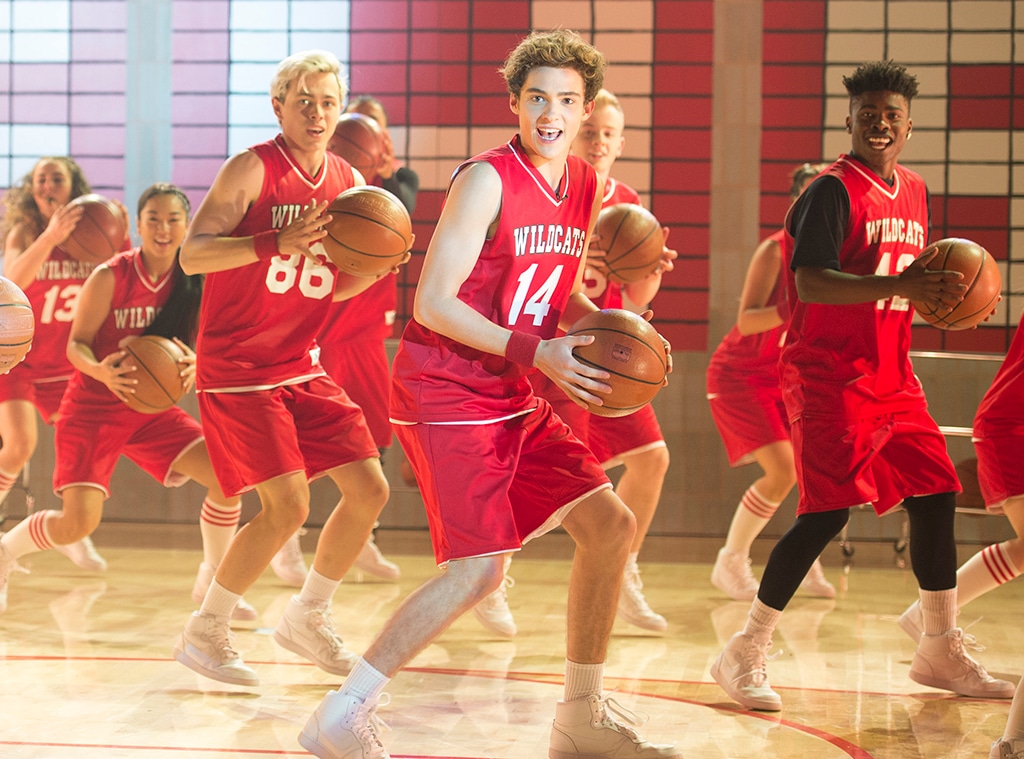 Disney+
Ready to get your head in the game once again?
High School Musical: The Musical: The Series is about to stage its production of High School Musical, and E! News has your first look at their version of an iconic song from the movie, featuring a bunch of dancing basketball players. You've likely already got the song happening in your head, so go ahead, sing or dribble along!
This week's episode, titled "Opening Night," finally finds High School Musical opening at East High. 
"After months of rehearsals, the theater kids gear up for an unforgettable opening night. But when unexpected audience members show up to shake the cast to its core, will the show 'go on' if the Wildcats aren't all in this together?" 
In the clip below, Joshua Bassett plays Ricky who plays Troy Bolton, and Matt Cornett plays E.J. who plays Chad Danforth, and they're truly killing that basketball choreography.
The HSMTMTS production of HSM continues in next week's "heart-racing" season finale. 
"It's Act Two of opening night, and the stakes have never been higher. After last-minute cast changes in Act One—and so much left unsaid between Ricky and Nini—there's more drama offstage than on." 
Other original HSM songs include "Stick to the Status Quo," "We're All in This Together," and "Breaking Free," and this week's ep will also feature a new song written by stars Joshua Bassett and Olivia Rodrigo called "Just for a Moment."
Watch:
Zac Efron on "High School Musical" Reunion
New episodes of High School Musical: The Musical: The Series premiere Fridays on Disney+.