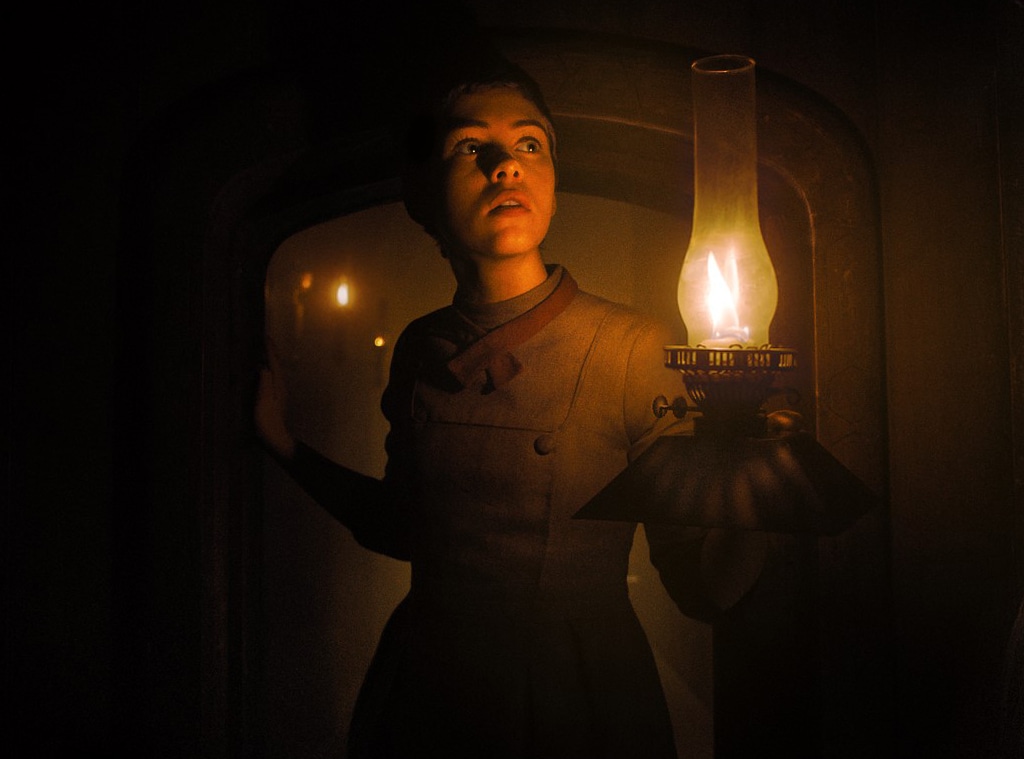 Pat Redmond / Orion Pictures
It star Sophia Lillis has found her next horror film.
The 17-year-old actress stars in the truly terrifying trailer for the new Gretel and Hansel, which gives viewers a taste of how the film makes the Grimm fairy tale even darker.
In the revamped story, Hansel and Gretel are not the same age. Rather, Gretel is the 16-year-old older sister to 8-year-old Hansel (played by Sammy Leakey). The two siblings have been kicked out of their home and end up in the woods looking for shelter and work when, as the classic fairy tale foretells, they come across a witch.
The woods appear to have some kind of magical elements to it, as Gretel rejects her brother's request to hear a story at the beginning of the trailer.
"Tell me the fairy tale again," Hansel implores his sister.
As she responds, "It's too scary, and you'll start seeing things that aren't there."
The trailer then continues to set up some of the main plot points (the kids being kicked out of their house, Hansel's "pig"-like eating habits and some of their sibling quirks) before the two happen upon the witch's house.
Gretel is skeptical of entering the eerie home. Her naïve younger brother, however, has no qualms, leading to their first meeting with the witch (played by Carnival Row actress Alice Krige).
One the main differences this trailer sets up is that the witch appears to try and recruit Gretel.
"This is your power," the witch says to the teen at one point in the clip. "To see what is hidden and to take it."
Since this is a horror flick, the rest of the preview shows some truly gruesome snippets, one of them featuring the child-eating witch pulling a long bushel of hair out of her mouth. Yeah, prepare yourselves for that part.
Watch:
Most Anticipated Movies Coming to Theatres 2020
While the trailer promises some grotesque scenes, director Osgood Perkins previously told Entertainment Weekly that the goal of this film is to show how the things we love can stunt our growth.
"It's awfully faithful to the original story, it's got really only three principal characters: Hansel, Gretel, and the Witch," Perkins told the outlet. "We tried to find a way to make it more of a coming of age story. I wanted Gretel to be somewhat older than Hansel, so it didn't feel like two 12-year-olds—rather a 16-year-old and an 8-year-old. There was more of a feeling like Gretel having to take Hansel around everywhere she goes, and how that can impede one's own evolution, how our attachments and the things that we love can sometimes get in the way of our growth."
The film hits theaters Jan. 31.