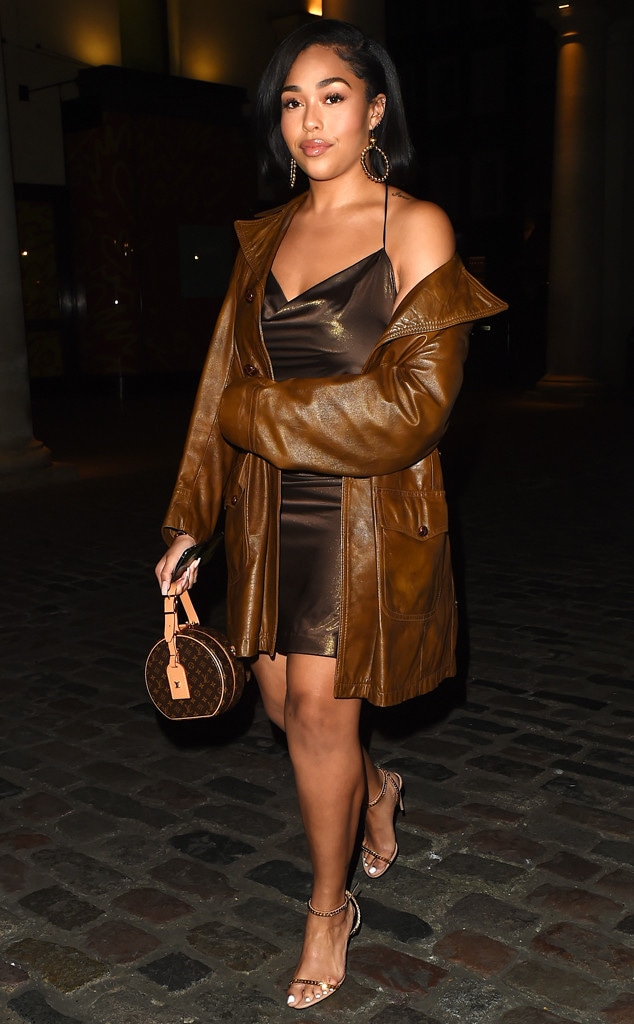 Hewitt / SplashNews.com
Jordyn Woods is ready to ring in the new decade stronger than ever. 
The 22-year-old has had a transformative and difficult year to say the least. But despite the drama that has surrounded her this past year, she's continuing to reflect on the trials and tribulations and ultimately, looking forward to a new chapter of her life. 
On New Year's Eve, Woods took to Instagram to share a series of pictures of herself throughout the year, writing, "I don't think one picture represents this year or even this decade. Little old me would have never imagined the places I've been and where I'm going."
Woods went on to add that "this year alone she filmed multiple movies, and shows, started my fitness baby," appeared on the cover of magazines, partnered with many brands for collaborations, traveled all over the world and made new friendships. 
Further Woods wrote, "Not only have I found myself as an entrepreneur but as a young woman. This year I've grown more than ever. With growth there are pains, but Diamonds are made under pressure. I've rebirthed my relationship with God and I found my true worth." 
As fans may recall, for the majority of the year, Woods has been dealing with the aftermath of her friendship with Kylie Jenner following what allegedly happened between her and Khloe Kardashian's former ex Tristan Thompson. 
Watch:
Jordyn Woods' Cryptic Quote Following Khloe's Peace Offering
Ultimately, it's safe to assume that Woods' words are a callback to what's happened this year in regards to the scandal with the Good American founder's former flame. 
Woods's former best friend also took to Instagram to share some end of the year thoughts. 
"Happy New Years Eve... when you start to feel like things should have been better this year remember all the mountains and valleys that got you HERE... there is more to you than yesterday. 2020 positive vibes ONLY xx," the Jenner sister wrote alongside a series of black and white portraits. 
"I've been given the gift of clarity this year and I just want to thank anyone that never gave up on me even in my darkest times," Woods concluded her caption on Instagram.
"I want to also thank my family, especially @elizabethwoods for getting me through. This is just the very beginning! 2020 you're not ready for us!! Drop a [black heart emoji] if you're ready for the blessings that are about to come through!!"