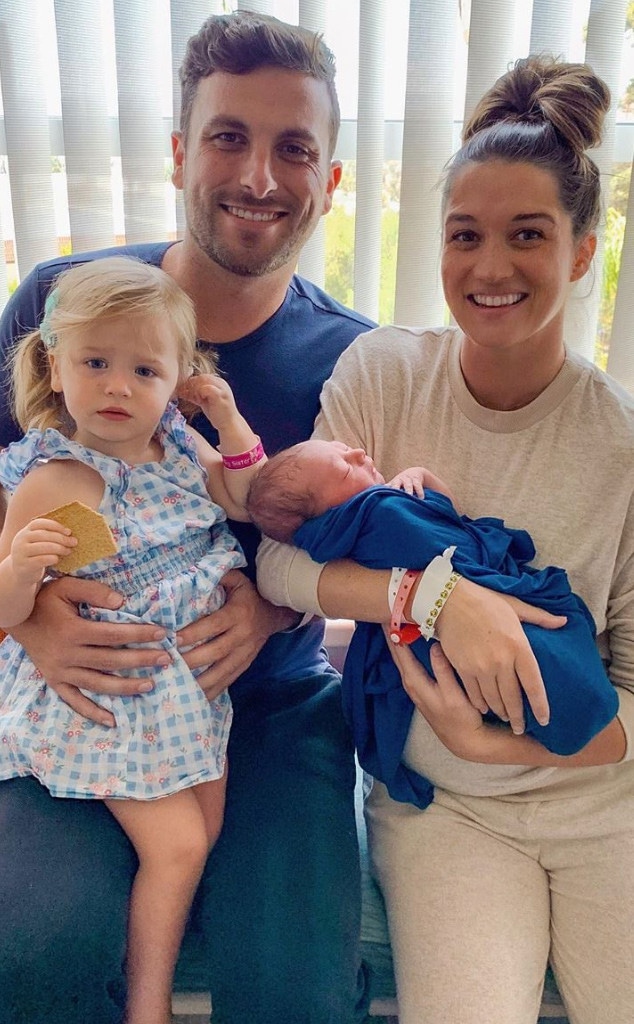 Instagram
For Jade Roper, paradise is a place without unwarranted parenting advice and criticism.
While watching football with husband Tanner Tolbert on Sunday, the Bachelor in Paradise alum took to Instagram to share a video of her breastfeeding their 5-month-old son Brooks. "Lazy football Sunday," she captioned the video, which captured the duo lounging on the couch. "We still have Christmas gifts strewn all over the living room."
But to one of her followers, the adorable moment was not a holiday treat. "Stop!!!!" the user direct messaged Jade. "We don't want to see that. At least put up a warning."
So the 33-year-old did just that: She warned followers to stop criticizing her. "Breastfeeding is a natural way some babies EAT," she clapped back, posting a screenshot of the message to her Instagram Story. "So sorry, no warning here. You see more boob in a bikini."
Unfortunately, it's not the first time Jade has had to face off against Internet trolls. Earlier this year, she slammed a commenter who said her daughter Emmerson, 2, was "kind of showing signs of autism."
"You all, these are NOT okay messages to send people," she wrote at the time. "If you all mean well, it's still not OK to say she has autism or needs speech therapy or to comment any sort of thing like that to anyone about their child. We are her parents, we have a great pediatrician, and we know her development. Comments like this really throw me for a loop."
Alas, that was only the beginning. After another follower noted that Jade's daughter rarely speaks in videos, the reality star was forced to go on the attack.
"I'm saying people would never come up to someone in public and say these things," she said. "There needs to be some sort of internet etiquette. You don't get to go rogue because you're behind a keyboard."