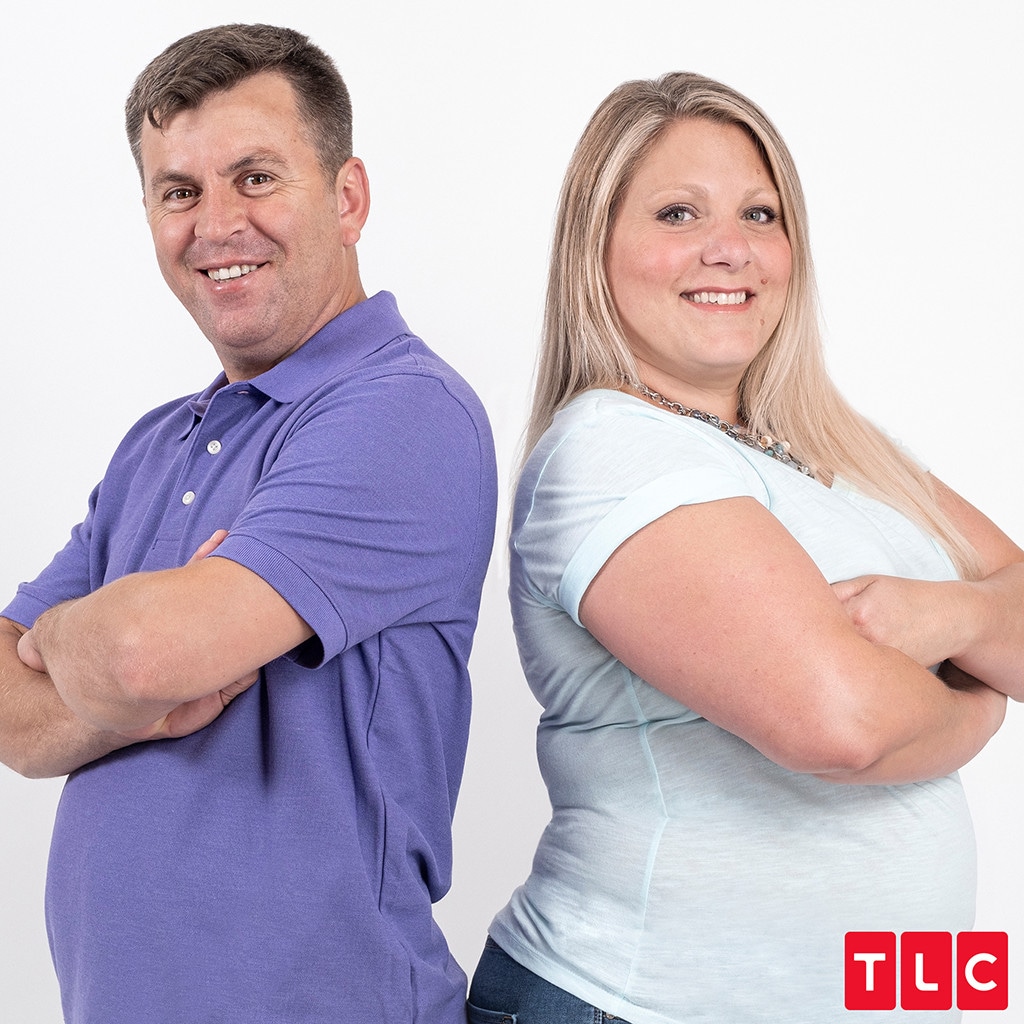 TLC
Well, one 90 Day Fiancé wedding is off (for now), and several other relationships seem to be heading off the rails as of the Sunday, Dec. 29 episode of the hit TLC reality show.
When viewers last saw Anna and Mursel, Mursel had told his family about Anna's kids from a previous relationship. They reacted as he expected them to and instructed him to return to Turkey, find a nice Turkish girl there to marry and leave Anna and her kids behind. Mursel maintained his love for Anna, but would not go against his parents. Mursel said he'll probably return home because he can't go against his family. While trying to explain everything to Anna's mother and kids, Mursel described his family as "very aggressive" and "bad."
In a confessional, Mursel apologized for doing this to Anna's kids. Her youngest son said he was upset, feels bad for his mom and is mad at Mursel. Anna's middle sun said he was "really depressing" because he thought Mursel would be there to help him. Joey, Anna's oldest son who has long been skeptical about Mursel, said he was annoyed because his mom didn't think about this situation and put the family through this. "Joey got his wish, Mursel is leaving," Anna said. And that's not really fair. Sure, he hasn't been the biggest fan, but the statement seems to imply Joey is to blame for the situation. It's Anna and Mursel. They did this to themselves.
Anna ended up getting Mursel a hotel room and the two continued to text one another. At one point, Anna texted that she hates Mursel for not fighting for their love.
"I want to hold her hair one last time," Mursel said. But Anna said they're done. At least until next week.
Meanwhile…
Angela and Michael
Last week, Michael revealed he was denied a K-1 visa, but Angela's lawyer pointed out it was not an official denial, but notice that one was probably coming. Angela continued to say she was going to fight like hell for Michael to come to America so they would wed. "It's my taxpaying right!" she shouted. Lawyers for both Angela and Michael suggested they wed in Nigeria and appeal the process and attempt to get a K-3 visa. But Angela said she wants to get married with her mother and grandchildren present. So, off she went to Nigeria to check on Michael.
Blake and Jasmin
Jasmin said she was spending a lot of time with Blake's mom, but she didn't want to get too comfortable because Blake said he'll find a place together. In the brief scene, Blake's mom asked for Jasmin's help cooking some Caribbean food. "Looking at her, I can tell Jasmin is a diva," Blake's mom said. The conversation soon went from chopping onions to who was responsible for paying the wedding.
Tania and Syngin
With Tania still in Costa Rica, Syngin went to see her sister and expressed his frustrations with Tania's behavior and lack of communication while she's been away. In Costa Rica, Tania was living it up and the two got in a video call fight while she was out at the bar.
Robert and Anny
After the strip club trip and threesome proposal, Robert said there are quite a few things making him question his relationship with Anny. Enter Robert's sister Robin. She arrived for a visit and quickly started getting to know Anny. When Anny started complaining about Robert taking her to the consignment shop, Robin set it all on the table. "Anny, you know he's, like, poor?" Robin asked, noting her brother is not a rapper, an actor or a drug dealer, so Anny needs to give him time to give her the life she desperately wants.
Later, Robin went wedding dress shopping with Anny and they discovered a gown—within the $400 price range—that suited Anny.
Watch:
"90 Day Fiance" Exclusive: Michael & Angela's Visa Troubles
Mike and Natalie
After their hours-long fight about aliens, kids, Christianity and vegetarianism, Mike and Natalie were intent to get back on track. Mike ventured to the embassy to try and find out what the issue is with Natalie's visa. He didn't get much info, so he decided to ask Natalie what's up. Is there anything in her past that would be holding this up? Did she ever apply for a K-1 visa before? The questions didn't sit right with her and she stormed away, upset and offended. But when she returned, she said she had never applied for a K-1 visa before.
Emily and Sasha
Emily's sister Betsy wasted no time in expressing her concerns about Sasha to his face. "I've had some wine, so let's talk," she told the cameras about Sasha.
Sasha said his family loves Emily more than his other wives and admitted all of his marriages began with a pregnancy. So, yeah, he has a pattern, but he said Emily is different and real. They have a respect, which wasn't there with his other wives, he said. Later, Sasha started trashing Betsy's groceries and said they weren't good for anybody to eat. Betsy told Sasha he was just trying to shame Emily for her pregnancy weight gain. Perhaps it's time they found their own place to live…
90 Day Fiancé airs Sundays, 8 p.m. on TLC.