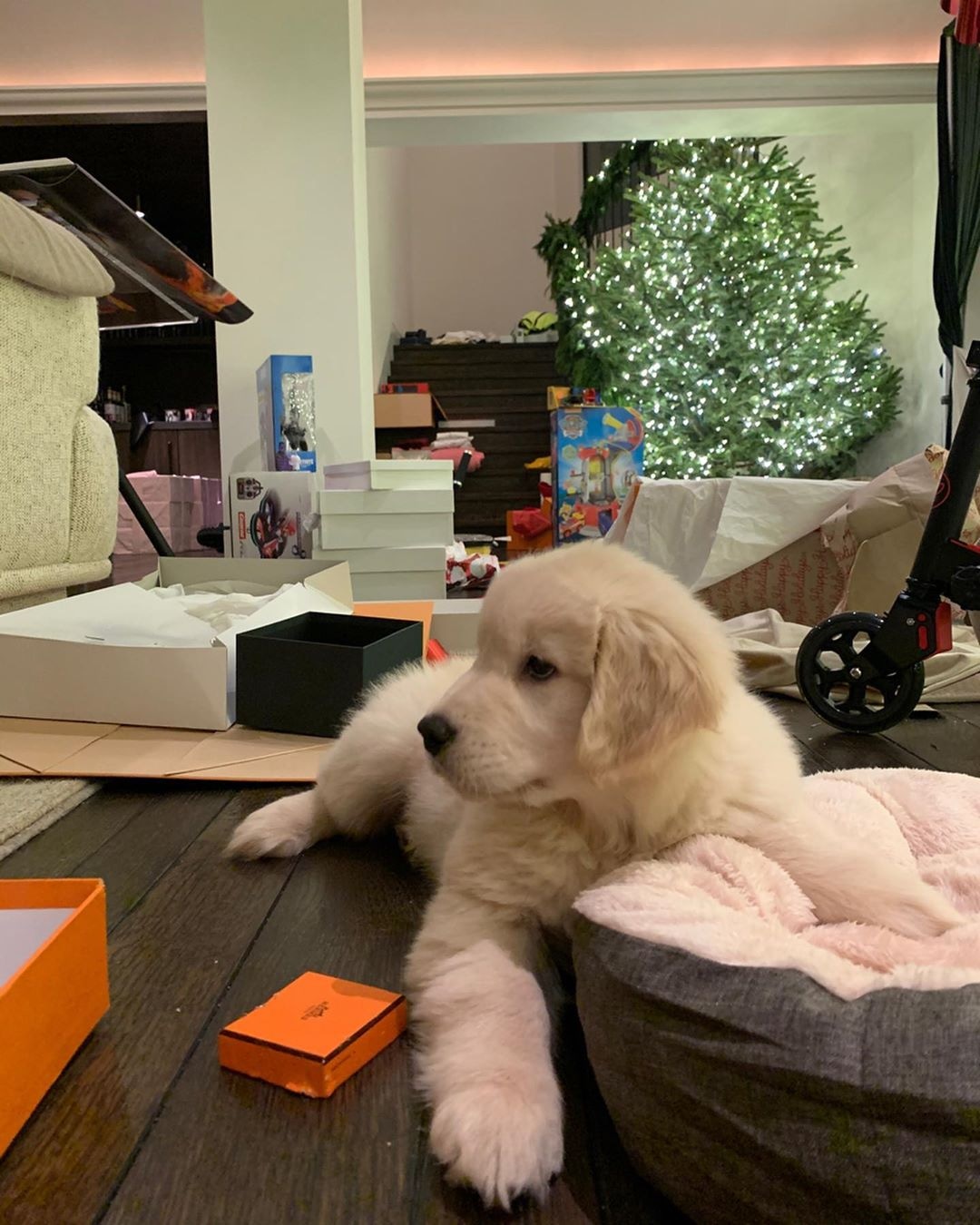 Instagram
Let the records show that Kourtney Kardashian is still in possession of her cute Pomeranian Honey.
For some reason, people began questioning the whereabouts of the fluffy pup after Kourtney, her kids and Scott Disick came into the possession of a new golden retriever on Christmas morning. "WTF where's honey," numerous people asked on a photo of the new golden retriever, which was captioned, "But what should we name her?"
Others weren't necessarily questioning where the dog was, but making heinous accusations. One person on social media slammed the mother-of-three for getting another pet only to "throw them out in 3 months."
But fear not, because the Poosh creator is setting the record straight once and for all. In a response to the critics, the 40-year-old shared, "Of course we still have Honey, our baby Pom Pom."
Kourtney also made it clear she wasn't going to put up with the cruel accusations. When one person suggested she name the dog "temporary since you never keep your dogs," the mom snapped.
Watch:
Kim Kardashian Refuses to Return Kourtney's Dog
"Wow so much negativity. we still have Honey, but thanks for your assumptions," she retorted. "I'll assume Santa wasn't good to you, hence your vibes." Unclear if Santa was good to the critic or not, but it's safe to say Kourtney shut them down.
Moreover, there's photographic proof that Honey is very much loved and taken care of by Kourtney and Penelope Disick. In October, the mom shared a picture of Penelope and Honey sharing a cuddle.
It looks like this case is closed.