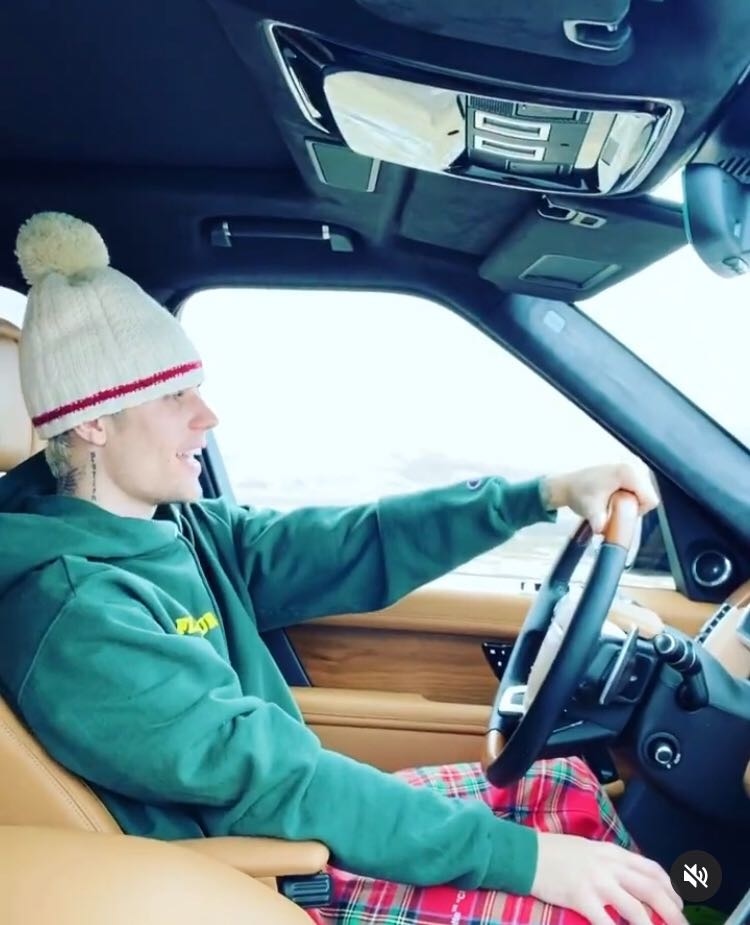 Instagram
It's the most beautiful time of the year, and Justin Bieber is putting a holiday twist on his version of carpool karaoke.
The superstar singer delighted his fans with an impromptu karaoke session on Christmas Day. In a series of home videos, shot by Hailey Bieber and posted on Instagram, the 25-year-old can be seen driving in his car while listening to his 2011 Christmas album, Under the Mistletoe. The first video shows Justin, dressed in green and red pajamas for the holiday, singing along to his song, "Christmas Eve."
Justin, who recently announced a new single and tour, captioned the first video, "Merry Christmas #bieber2020."
The next video shows Justin singing his beloved song, "Mistletoe."
"A little throwback?" Justin says in the video as the song begins to play in the car. 
"look at how cute you areeeeee!!!! Hiiiiiii!!!!" Hailey commented on Justin's post.
In a third and final video, Justin sings along to the track, "Santa Claus Is Coming to Town."
According to the couple's social media posts, Justin and Hailey were surrounded by friends and family on Christmas.
"Merry Christmas from me and mine to you and yours," Hailey, 23, wrote on Instagram alongside a series of photos with her husband.
It's been a very exciting week for Justin and his fans, as the singer just announced his return to music.
On Christmas Eve, the "Boyfriend" star revealed that his new song, "Yummy," will drop on Jan. 3, 2020. Along with the new single, Justin will be releasing a new album, a new docu-series, and he'll be going on tour in 2020.
"As humans, we are imperfect," Justin said in a promotional video. "My past, my mistakes, all the things that I've been through. I believe that I'm right where I'm supposed to be, and God has me right where he wants me."
Justin also added, "I feel like this is different than the previous albums, just because of where I'm at in my life."
Watch:
Hailey Bieber's Wedding Dress Revealed
You can learn more details about Justin's announcement HERE! And be sure to check out his karaoke videos above!