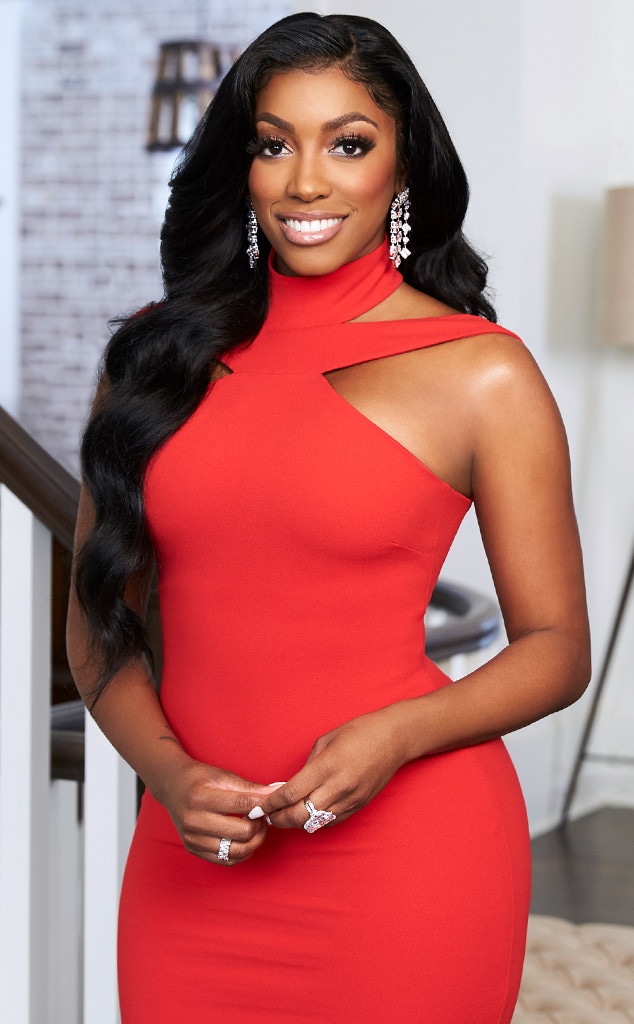 Alex Martinez/Bravo
Porsha Williams is ready to celebrate the holidays with her little bundle of joy. 
'Tis the season to snuggle up in bed or on the couch with your favorite holiday movie, try a new recipe in the kitchen and continue new and old traditions—and Real Housewives of Atlanta star Porsha is ready to ring in the holidays in full force. 
After all, this season is a special one for the reality TV star as it marks the first holiday she spends with her baby girl. 
As fans may recall, the star gave birth to her little one earlier this year in March. It's both her and her fiancé's Dennis McKinley's first child together. 
Ahead of the holidays, Porsha spoke to E! News about her favorite holiday recipes, the one gift that never disappoints (spoiler alert: money!) and the holiday traditions she hopes to pass down and experience with her daughter. 
When talking about her favorite holiday tradition, Porsha said that it definitely has to be the time she and her mom spend together cooking.
"Mom and I always team up to cook a feast for whoever in our family wants to show up," Porsha tells E! News. "It's an open invitation in our house."
That's no surprise considering her favorite thing about the holidays is the "spirit of giving." The RHOA star also tells E! News that a typical holiday is spent "at our family's charity of almost 50 years, Hosea Feed the Hungry and the rest of the day is spent with family and loved ones." 
In terms of how she wants to ring in the new year and decade, Porsha said she wants to be surrounded by all her friends and family this New Year's Eve.
She adds: "It's also Pilar's first NYE so we are really excited to share that with her." 
Watch:
Porsha Williams Splits From Fiance Dennis McKinley