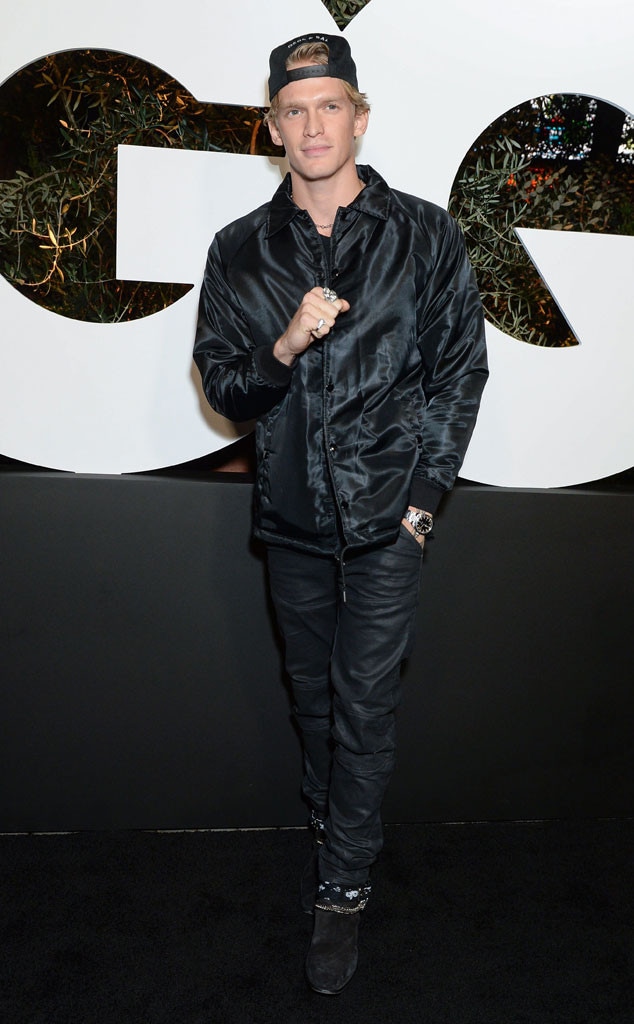 Broadimage/Shutterstock
Don't believe everything you read on the internet.
Contrary to reports, Cody Simpson did not cheat on girlfriend Miley Cyrus over the weekend. In a statement to E! News, Cody's agent confirmed "there is absolutely no truth to this story." They added, "Cody went out with a friend and all the rest is fabricated. Period."
The cheating speculation all started when the young singer was spotted out and about in New York City. A source told E! News they spotted Cody "dancing behind the DJ booth at Little Sister with a group of girls," during which one of the women "kissed him on the lips." But, as Cody's agent stated, looks can be deceiving.
The source did say Cody "was texting Miley, but his friend kept trying to grab the phone for him to stop." Eventually, the group left the club and the girls were said to have followed them to another bar. 
It certainly looks like women can't stay away from the Aussie. Over the weekend, Cody was seen walking around the Big Apple with Playboy magazine's December 2019 Playmate Jordy Murray, prompting many to wonder if his relationship with Miley had run its course.
Watch:
Cody Simpson Is Nursing Miley Cyrus Back to Health After Surgery
But this doesn't appear to be the case, as his sister Alli Simpson says he and the pop singer are "together for sure." 
If that wasn't convincing enough then this next part is. Turns out, Jordy is currently dating actor Ryan McCarthy, who Cody is visiting in the city. "She is his best friend, [actor] Ryan McCarthy's girlfriend of a few years," Alli explained. "He's visiting him for a couple days."
Meanwhile, Miley is focusing on self-care as she heads into the New Year. On her Instagram Story, the 27-year-old wrote, "I think it's super important for everyone to truly enjoy themselves this holiday season. Take time off, relax, enjoy warm meals, indulge in the sweet treats we usually try to stay away from but alsooooo KEEP MOVING... Movement is an important ingredient to self love/care."
Amen!