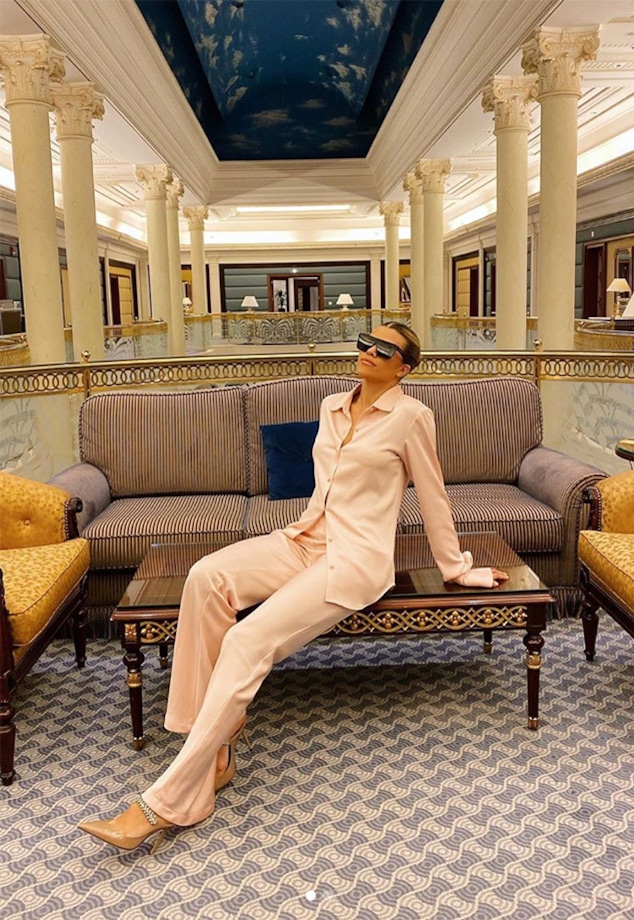 Instagram
These social media posts are spurring the wrong kind of buzz. 
Over the weekend, famous faces like Scott Disick, Sofia Richie, Irina Shayk and more jetted off to Saudi Arabia for the inaugural MDL Beast, described as "a three day festival bringing together the best in electronic music, performing arts and culinary craft—just outside of Riyadh." The famous attendees, among them models Alessandra Ambrosio, Elsa Hosk, Jourdan Dunn and Stella Maxwell as well as actors Armie Hammer and Ryan Phillippe, documented their trip with posts mentioning the festival or showing themselves at the event. 
"Made it to Saudi! Can't wait for tonight @mdlbeast," Richie captioned snaps of herself posing inside The Ritz-Carlton in Riyadh. "Last night @mdlbeast festival. Thanks Saudi for a great trip, now home for the holidays," Disick said of a shot of him at the event. 
With thousands of likes each, the many Instagram post have certainly not gone unnoticed. Now, the stars are facing backlash for their social media promotion of the festival in a country condemned for its human rights record. 
Instagram account Diet Prada criticized the influencers for allegedly accepting money to promote the event, and, as it claimed, "to rehabilitate the image of Saudi Arabia." It also highlighted complaints on social media of women allegedly being groped and sexually harassed at the festival. 
"Thank you @diet_prada for calling this out. I was Jamal Khashoggi's editor at Washington Post," Karen Attiah commented on the account's MDL Beast-focused post, referencing the late journalist who was murdered in the Saudi Arabian consulate in Istanbul last year.
"Jamal believed in social media to be used for good. It's shameful that many of Saudi Arabia's own influencers and activists have been jailed under Mohammed bin Salman. Thank you for using this platform to call out the shamelessness. I'm disgusted."
Emily Ratajkowski addressed her decision not to attend in a statement posted to Twitter, which read, "I have always wanted to visit Saudi Arabia, but when a recent opportunity came to me involving making and promoting an appearance there, I had to decline. It is very important to me to make clear my support for the rights of women, the LGBTQ community, freedom of expression and the right to a free press. I hope coming forward on this brings more attention to the injustices happening there."
According to Diet Prada, Martha Hunt also allegedly turned down attending the event. E! News has reached out to her reps for comment. 
Watch:
Scott Disick Feels Awkward in Hot Tub With Ex Kourtney & GF Sofia
Meanwhile, Hammer had a different take on the event. "What I just witnessed was truly special. I saw Saudi men and women ecstatic about an event that they never thought they would ever see in their lifetimes... it felt like a cultural shift," the Golden Globe nominee wrote on Instagram. "A change. Like Woodstock in the 1960's. Social evolution is slow and takes time but what I was able to be a part of felt like one giant seed of growth. The people there throwing themselves into the experience will lead a cultural revolution that we all need to get behind and support. #mdlbeast."