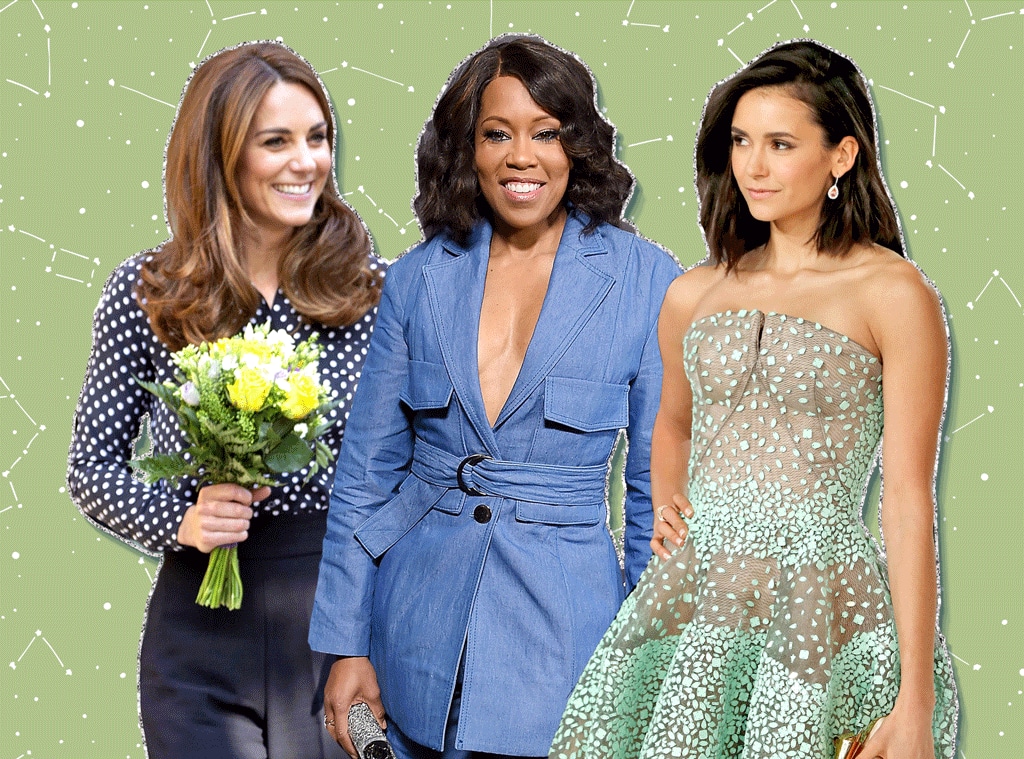 Getty Images/E! Illustration
We love these products, and we hope you do too. E! has affiliate relationships, so we may get a small share of the revenue from your purchases. Items are sold by the retailer, not E!.
It's officially 2020: Welcome to the new roaring '20s, friends! And with this new month, new year and new decade, comes quite a horoscope,
"January ushers in a season that hasn't been here for almost 250 years. It feels like freedom, but at a price," forecasts our resident spiritual advisor Lisa Greenfield.  "You have to trade in petty control for real command. Command works with all the elements to bring together wildly different things for a lovely outcome. Control squeezes you and others into uncomfortable space for the sake of appearances. Don't fake it until you make it this year, instead dare to be your unique self and let others do the same. Beautiful things can come together in unexpected ways when you do."
Here are the items to help you be your most authentic self according to your astrological sign this month. Shop wisely and well.  
Capricorn
"There is a convention of planets for you this month, sturdy goats. The celestial noise can be a bit much, but their company is transformative. Give yourself some noise-canceling headphones and tune into whatever soothes your soul. Change is inevitable, so now it's about being comfortable while it all unfolds."
Pisces
"You instinctive swimmer, this month has you set to receive major intuitive flashes that can have your poor brain scrambling to keep up. What you need is a good zen garden for mental health breaks. A little time spent here restores balance beautifully so you can use all that insight well and feel your way forward."
Aries
"Oh ram, change wells up around you wherever you go. A cashmere cape over that smart pant suit is just the thing to marry the strong and soft within you for perfect success. Remember that others may not love change as much as you do, so let the plush cashmere remind you to tread softly and bravely into that new territory."
 
Gemini
"Boy do you have the power of allure working for you this month, clever twin. While usually it's a great conversation that gets your motor going, this month you need to change it up. Grab some lush lingerie to get you out of your head and into your body. You'll enjoy the steam heat it creates and so will that special someone. The problem then is which someone to choose."
Virgo
"My earthy beauty, slow steady progress towards your heart's desires unfolds for you starting this month. Grab a Pilates home kit to keep yourself looking as good as you'll feel wearing success. The strength you build helps you carry all that luck with ease while you kill it in whatever you wear."
Libra
"Things are not quite what they seem, my balanced beauty. A good phrase to keep handy is that 'happiness is wanting all you have, not having all you want.' Start with a gratitude journal to count your blessings. You may be surprised and delighted at how much you've accomplished already as the journal fills up beautifully this year."
Scorpio
"You break boundaries this year, like a chick pecking its way out of the shell. Wrap yourself in some velvet, and when you need to tackle any problem just run your hand over the fabric. Whether you go with the grain or against it, it always feels good. So follow what feels good to you to help you choose what to do and you won't go wrong."