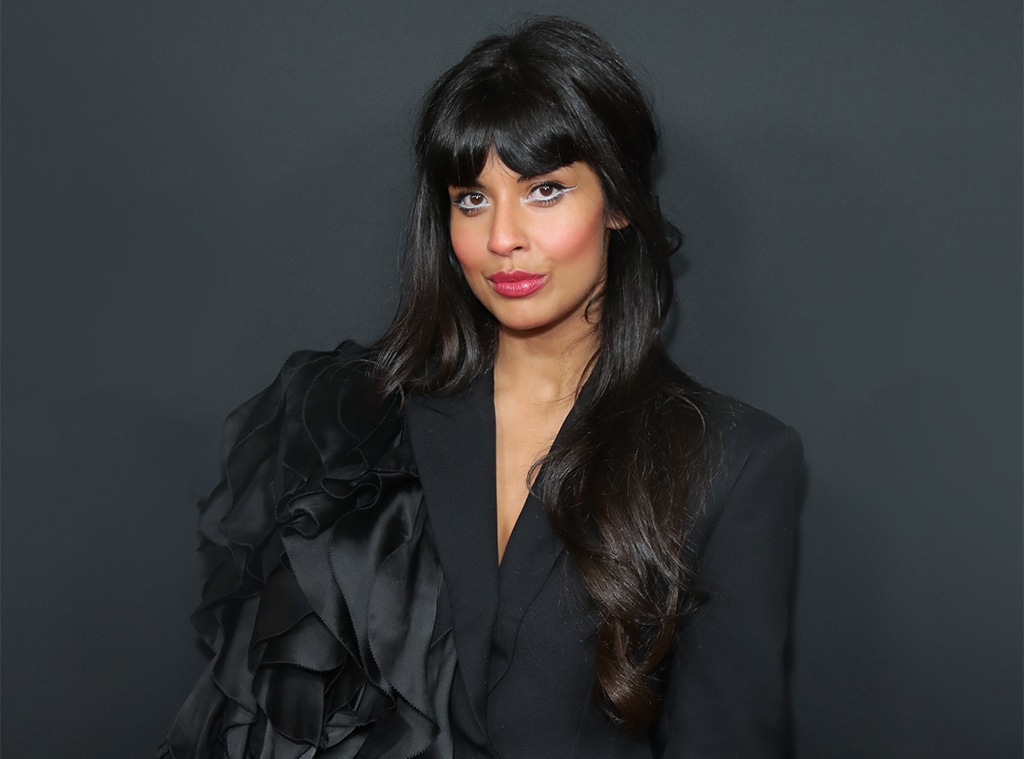 Leon Bennett/WireImage
Jameela Jamil's latest tweet will certainly make you stop scrolling and read. 
The Good Place actress and advocate took to the social media platform on Friday, reflecting on a photo of herself from a decade ago. The picture, shot in September 2009 in London, was of Jamil at a Burberry after-party during London Fashion Week. In the shot, the then-23-year-old is looking to the side while posed with her hand on her hip, donning a black dress, layered necklaces and a pair of platform pumps. 
"This was a sad day 10 years ago," she said of the image. "I didn't want to go to the event because I was convinced that I was 'too fat' and that I would be publicly fat shamed the next day. I was so weak, I only managed to stay for 10 mins. Eating disorders/dysmorphia are so wild. I missed my teens/20s."
Jamil often speaks publicly about her experience with an eating disorder as a teenager and society's impact on people's relationship with food and their bodies. She has since launched the body neutrality campaign, I Weigh, through which she has encouraged people to shift the focus from the number on the scale to who they are as a whole person. 
As for her own recovery, Jamil explained on Twitter, "The therapy I used to help me was called EMDR, it works faster so it was much cheaper. CBT didn't work for me personally. So if it doesn't work for you, try EMDR."
Referencing eye movement desensitization and reprocessing psychotherapy, "It's free in some countries," she told followers. "I'm thankful to the brilliant 'I Weigh' community for helping my recovery. Love you."
Watch:
Jameela Jamil Talks Lizzo, Camila Cabello & Social Justice
The star also responded to some who commented on her tweet, including one girl who said she considered starving herself. "It will just send you into a toxic cycle my love," Jamil wrote back. "When we protect our organs and our minds, our bodies protect us. When we do drastic fad things, we are inevitably punished in the end. My health is WRECKED. Try neutrality and if you want to change your diet, ask a nutritionist."
Another reader said the actress looked healthier and happier now. "I am!" Jamil confirmed. "My health is still a bit buggered from all the terrible things I did trying to be thin. But I'm on a MUCH better path and enjoying food!"
If you or someone you know needs help, please call the National Eating Disorders Association helpline at 1-800-931-2237.