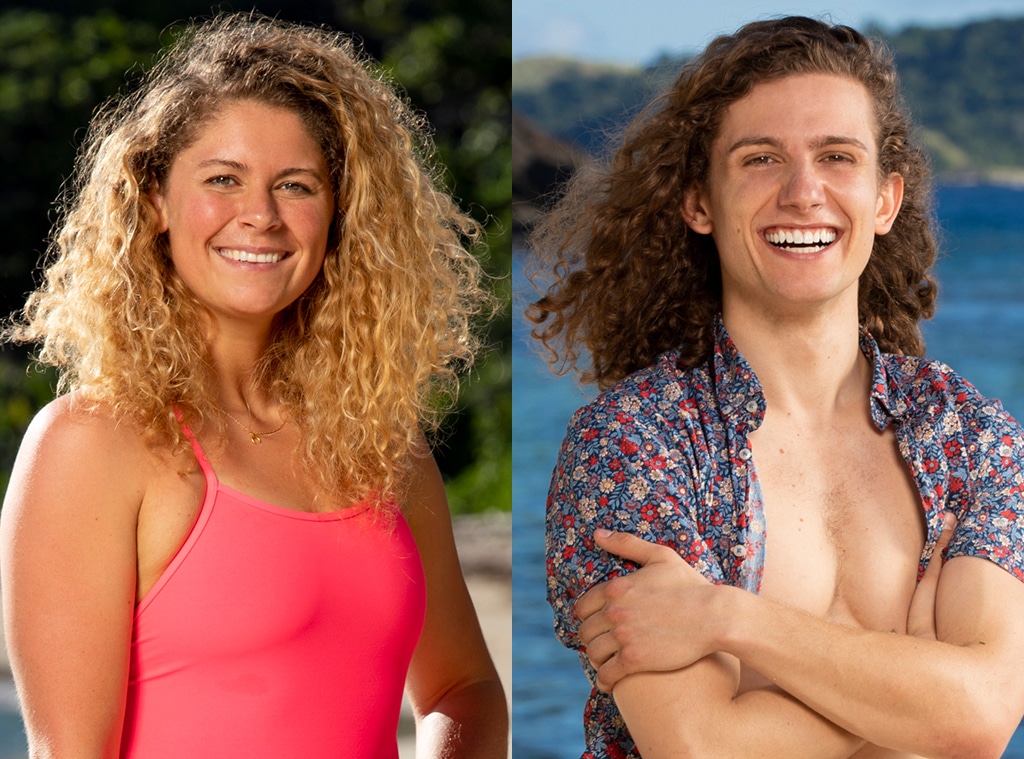 Robert Voets/CBS via Getty Images
Survivor: Island of the Idols may be over, but a new relationship is just beginning.
Just one day after CBS aired the reunion portion of its season 39 finale, castaways Elizabeth Beisel and Jack Nichting announced they're dating. 
The Olympic medalist shared the big news and made their romance Instagram official on Thursday. 
"WOAH. Did you guys hear the news?" she captioned a photo of Nichting giving her a piggyback ride. "I've got a curly haired boyfriend named Jack and he is simply the most wonderful human being I know. And yes, we share hair products."
Her main man did the same.
"I am beyond proud to call this curly headed, exuberant, and compassionate woman my girlfriend/twin," he wrote alongside some sweet snapshots of the couple.
They even received a special message from the season's winner Tommy Sheehan.
"Can we double date?" he wrote in the comments section of Beisel's post. 
Seemingly referencing his $1 million prize, she replied, "Only if you pay big boiiiiiiii."
As fans will recall, Beisel was voted out on day 30. Nichting was eliminated earlier on in the competition, getting the boot on episode seven. At one point during the season, Beisel received backlash for using Kellee Kim's accusations against Dan Spilo for "gameplay," for which she later apologized. 
Spilo was accused of "inappropriate touching" during the season. Kim also spoke about how he made her feel uncomfortable during a discussion with a crew member. Spilo was issued an official warning and was later removed from the show following an alleged "off-camera" incident.
Spilo apologized to Kim during his time on the show.
"If ever did anything that ever even remotely made [Kim] feel uncomfortable, it horrifies me, and I am terribly sorry," he said at one point. "True, untrue, it doesn't matter what I feel. It doesn't matter whether I'm aware of it. It doesn't matter whether I ever sensed it. It doesn't matter whether I knew it happened or it didn't happen. If someone feels it, it's their truth."