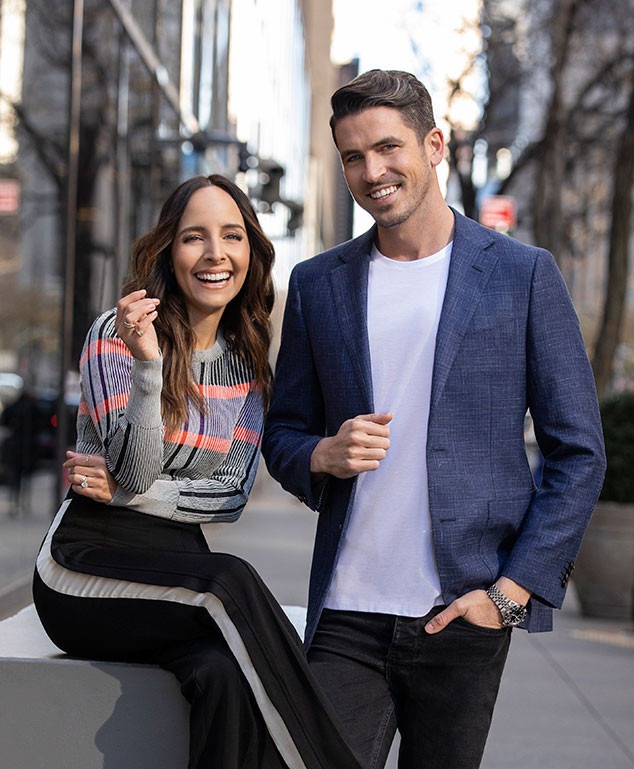 Eric Liebowitz/E! Entertainment
We're not the only ones who think it's "so exciting" to have a new face in the E! family!
 
Lilliana Vazquez, who will host E! News' new 7 a.m. morning show and Pop of the Morning alongside Scott Tweedie starting Monday, Jan. 6, is opening up about her new gig and what to expect come mornings in 2020.
 
"It's a dream come true. I grew up watching E! News. I remember having it on when I was in high school in Texas, in college. It's crazy!" the veteran entertainment reporter tells E! News in an exclusive interview. "Part of me thinks that someone's gonna send me an email and be like, 'Oh my God, just kidding!' It just feels so good and too good to be true. I can't believe it, I'm like still in shock. I think until we go live at 7 a.m. on Jan. 6 I feel like I'm not gonna actually believe it."
 
Vazquez definitely knows how to start the day off right.
"I've spent the last six years on the TODAY show doing fashion and entertainment and lifestyle [correspondence], so luckily for E!, I'm a morning person," she tells us. "I think what people want in the morning at 7 a.m. is they want to be informed, but they also want to be entertained and I feel like that's what E! does best. So to be able to give people information, the headlines that they want to know about in reality, in pop culture, in celebrity, but also entertain them at the same time, it's like a match made in heaven. I think that doing this at 7 a.m. is really gonna change people's morning schedules because this is going to be a part of your morning routine in the same way that you brush your teeth and you make your coffee, this is going to be a part of your day and I'm so excited that we get to be starting the day with our fans all over."
While Vazquez has definitely been busy with rehearsals and prep for E! News' new NYC-based morning shows, she'll be enjoying a few well-deserved days off over the Christmas holiday before hitting the ground running in January.
 
"I am going to Hawaii, I am putting on a bikini and I'm not touching makeup," Vazquez dished of her Christmas plans. "My plan is to sleep and eat well and work out and just get in a really, really good headspace and a really good place to start the show on the right foot. I'm so excited, it's just what I need before we swing into action."
 
Don't miss Vazquez and Tweedie when E! News returns Monday, Jan. 6 at 7 a.m. followed by Pop of the Morning at 11 a.m.!