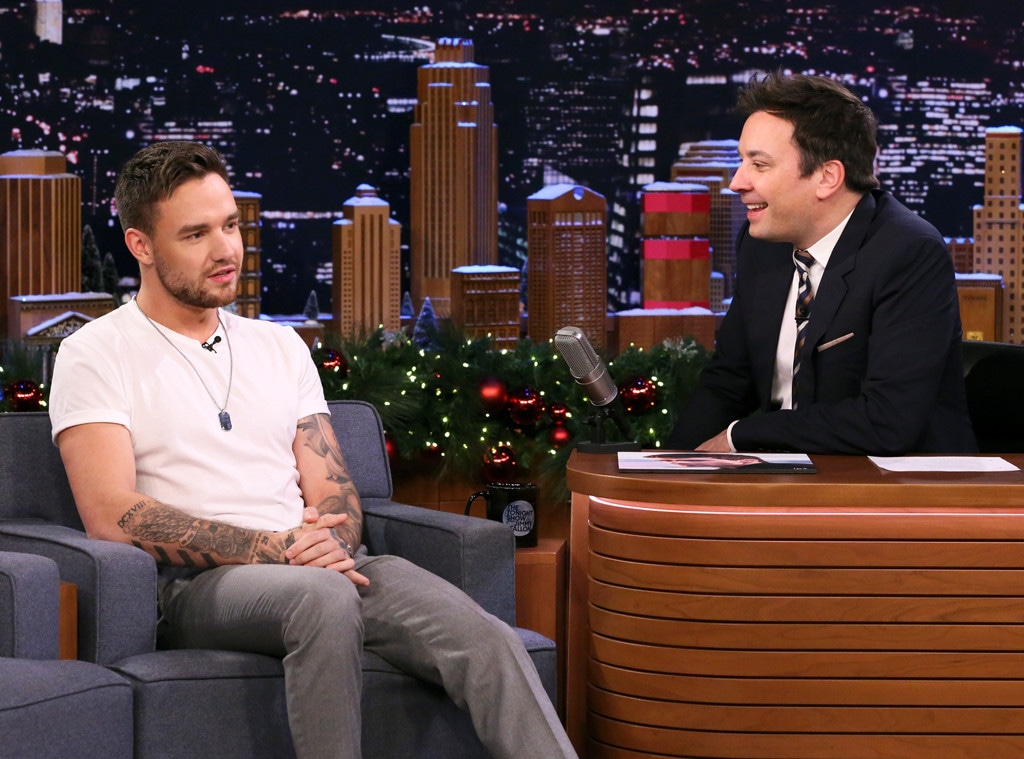 Andrew Lipovsky/NBC
Who doesn't love Post Malone?
On Tuesday, Liam Payne and Jimmy Fallon bonded over their love of the "Rockstar" rapper during The Tonight Show Starring Jimmy Fallon, which led to a hilarious anecdote from Liam.
"He actually slid in my DMs one night," the "Stack It Up" singer recalled. "But he came in—I don't know why. I think I covered his song that week or I said something nice about him. And he said, like, 'Love you.' It was either buster or Baxter."
He added, "I'm either buster, which I'm not really sure what that is. Or, I'm Baxter, the dog from Anchorman. I'd take the dog at this point."
After admitting that he'd love to collaborate with Posty, Jimmy filled Liam in on how to win him over. "He loves Olive Garden. He does! He celebrates all his big events—every time he has something big happen in his life, he goes to Olive Garden…Dude, just win him over with bread sticks. That'll get him every time."
Switching gears, the duo played a round of the "Name That Song" Challenge, where they competed to guess random songs. To make the game more challenging, The Roots played the melody one instrument at a time.
For the first song, Jimmy was able to easily identify "Sweet Dreams" by Eurythmics from the iconic synth-keyboard riffs but lost the second round to Liam once the band played Post's "Circles."
Before Liam knew it, the late night host was back in first place after recognizing "Mambo No. 5" by Lou Bega and 50 Cent's "In Da Club" back to back.
But alas, both of them were stumped when The Roots began to play "Senorita" by Camila Cabello and Shawn Mendes. Realizing they didn't know the song, the pair decided to dance instead until Liam shouted out the correct answer. Jimmy quipped, "I love that, Quest [Love], you make them so tricky."
The One Direction alum was also recognized "A Thousand Miles" by Vanessa Carlton, which made him and Jimmy tied. Needing one more correct guess for the win, Jimmy began to crack under the pressure. "Are you kidding me? Oh, I can't lose. I've never lost at this…This is gonna bum me out."