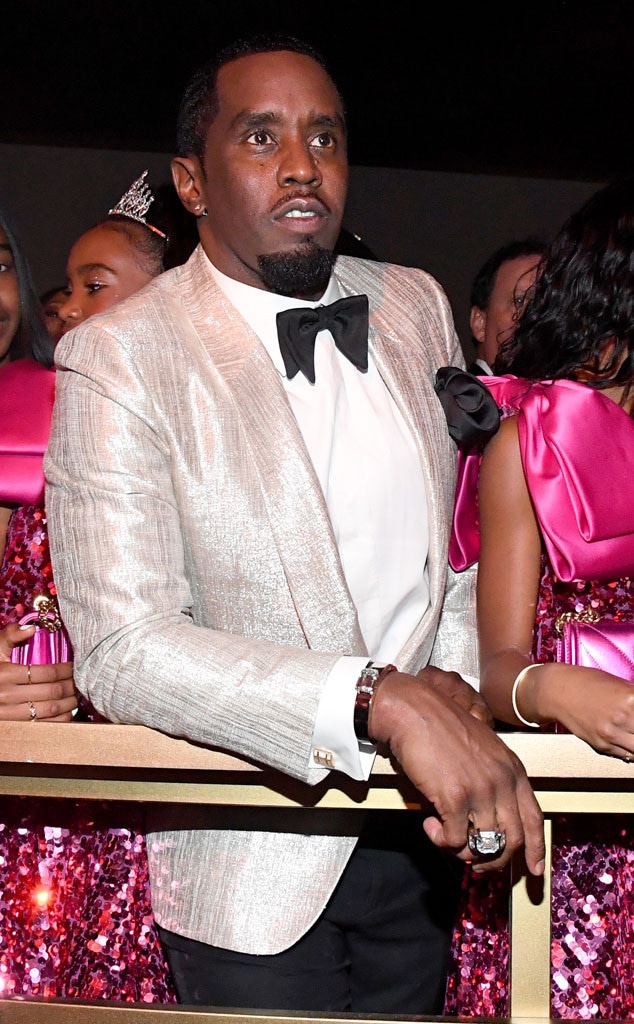 Kevin Mazur/Getty Images for Sean Combs
Bring out the bubbly!
Sean "Diddy" Combs may have celebrated his 50th birthday with a bang, but it looks like the party is not over.
The acclaimed music producer and rapper is being honored with the 2020 Grammy Salute to Industry Icons award.
He'll get to celebrate his decades-long career at The Recording Academy's Pre-Grammy Gala on January 25, which comes a day before the annual awards ceremony.
"It's personally so gratifying that Sean "Puffy" Combs is this year's icon. He fully deserves this wonderful recognition," Clive Davis, co-host of the Pre-GRAMMY Gala, said in a statement that was shared with E! News.
"From his past innovative and creative contributions right from the very inception of the hip hop revolution, to his many memorable appearances at the Pre-Grammy Gala as both speaker and performer, it's all come full circle," he continued. "I couldn't be happier for Sean as a dear friend and colleague."
Additionally, the man of the hour also issued a statement about his upcoming honor.
"Clive Davis and Arista Records gave me a chance when I was starting Bad Boy Records, he was one of the first industry executives to really believe in me. I'm forever grateful for him," the 50-year-old icon expressed. "To be honored at this year's Pre-Grammy Gala and receive the Industry Icons Award is truly a blessing."
Watch:
Kanye West & Jay-Z Reunite 3 Years After Feud at Diddy's 50th
Moreover, Deborah Dugan, the President and CEO of The Recording Academy, explained why the music legend is the perfect person to receive this award.
"For nearly three decades, Diddy has fused his boundless creativity and sharp entrepreneurial spirit to create timeless art and build brands and institutions that have shifted our global music culture," Dugan shared. "By bringing the music and lifestyle of East Coast hip-hop to the masses, he was an early reminder of music's unifying ability to flip our perceptions and broaden our connections to all corners of the world."
She added, "Over the years, Diddy has persistently empowered other music creators and we're honored to celebrate his culture-shaping impact at this year's Pre-Grammy Gala."
Past honorees include, Jay-Z, Davis, Antonio "L.A." Reid, Berry Gordy and countless others.
In the famous words of Diddy: Can't nobody hold me down!