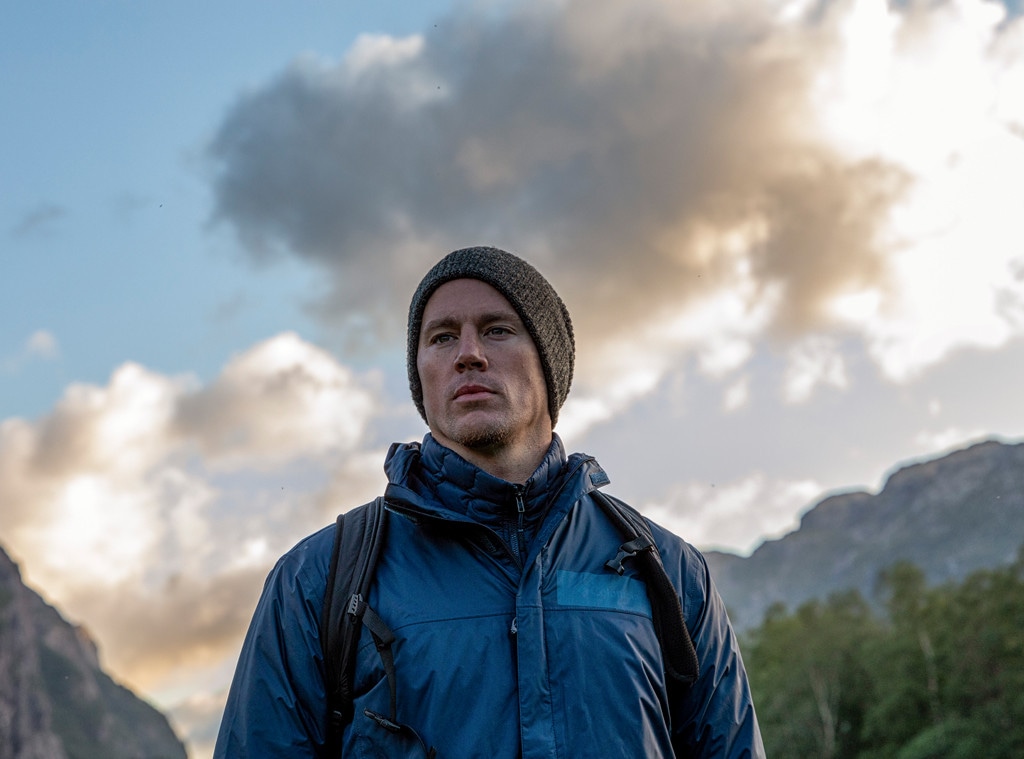 National Geographic
From the people that brought you Armie Hammer drinking milk directly from a goat's udder comes Channing Tatum eating worms. That's right, the Magic Mike star is the latest celebrity to do something outside their comfort zone while on Running Wild with Bear Grylls.
In the exclusive clip below, host Bear Grylls sits Tatum down to rehydrate and have a snack…of worms.
"In an ideal world, we would be purging these 24 hour and then basically these will crap out all of the bad stuff," Grylls tells him. But they don't have that time, so what are they to do? Squeeze out all the guts! Yum!
"So, you get all of that gunk out," Grylls demonstrates in the clip below, making sure to show Tatum the guts and, uh, other stuff from the worm's insides.
"That's some medieval gunk came out of that one," Grylls says as Tatum coughs away a gag.
And just what does the Kingsman: The Golden Circle star think of the meal? Click play on the video to see, but you can probably expect what kind of reaction worms get.
"You take me to the nicest places, man, treat me to the nicest food," Tatum jokes.
Watch:
Why Channing Tatum Just Quit Social Media
But as Grylls points out, Tatum found their snack.
This is Tatum's second appearance on Running Wild, having previously done the show in 2014 at Yosemite National Park. This time they're in Norway. The Tuesday, Dec. 17 episode begins with skydiving into brutal terrain of boulder fields and towering cliffs. In addition to foraging for worms, the two do Navy SEAL-like cold water immersion training and Tatum is taught the art of trout tickling.
Running Wild with Bear Grylls airs Tuesdays, 10 p.m. on National Geographic.