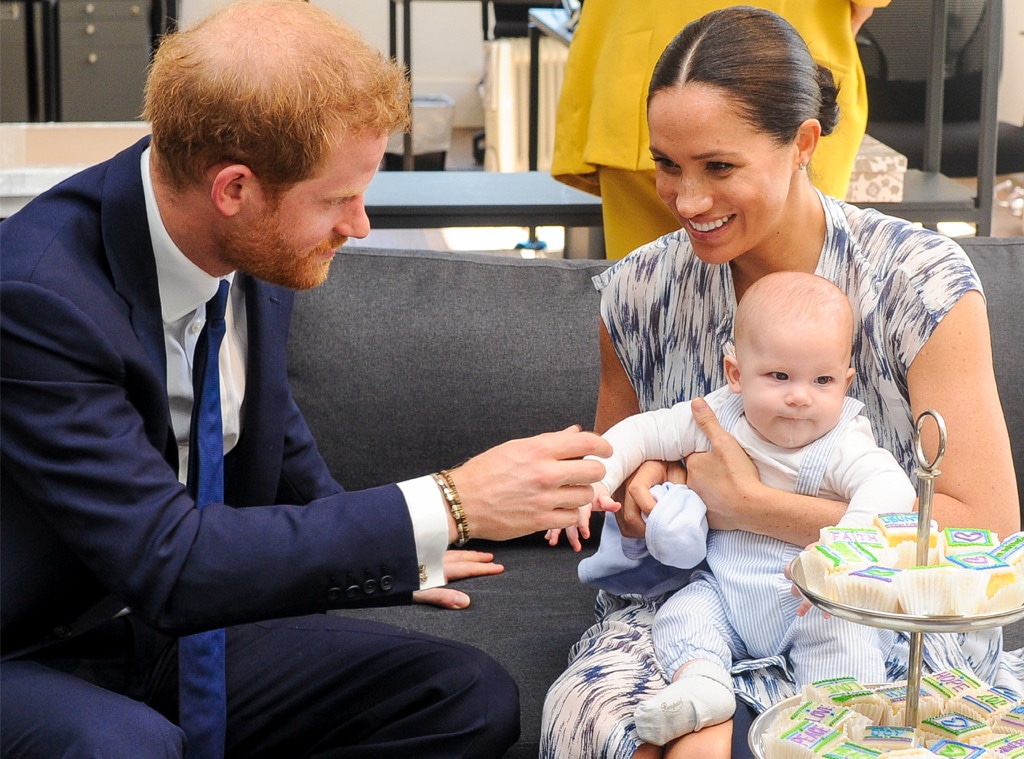 Shutterstock
Meghan Markle and Prince Harry are making our Christmas dreams come true. 
The Duke and Duchess of Sussex gave the people the latest picture of their baby boy, Archie Harrison, in the form of a Christmas card. 
The Queen's Commonwealth Trust shared the GIF (so very modern, Sussexes!) on Twitter, writing, "Just sharing the sweetest Christmas Card from our President and Vice-President, The Duke and Duchess of Sussex. Very Merry Christmas, everyone!"
In the black and white snapshot, baby Archie takes center stage as his proud mum and dad admire their bundle of joy in front of a Christmas tree. According to royal reporter Omid Scobie, the photo was taken by Meghan's good friend Janina Gavankar, an actress who can be seen in Apple TV's Morning Show. 
Followers of the royal couple will not be seeing any of these photos IRL, however, since the pair only sent out an e-card in order to be more eco-friendly. 
This is just one of the few glimpses into their private life Harry and Meghan have offered since they wed in 2018. Over the past year and a half, the new parents have shared photos from their nuptials and various royal engagements, while keeping their day-to-day life very intimate, to say the least.
Normally, the public would see more of Harry and Meghan, but this fall the duo chose to take their small family across the pond for the holidays. A family spokesperson recently confirmed that they're currently enjoying "the warmth of the Canadian people and the beauty of the landscape with their young son."
Watch:
Meghan Markle & Prince Harry to Take Break & Bring Archie to U.S.
A source previously told E! News that the family of three spent Thanksgiving in Los Angeles with Meghan's mother, Doria Ragland. In addition, the source says the Sussex's intend on celebrating Christmas with Doria, rather than the rest of the royal family at Sandringham, a choice which has drawn some attention from both critics and fans.
However, any gossip about their extended vacation to California was quelled when the Sussex spokesperson stated, "the decision is line with precedent set previously by other members of the Royal family and has the support of Her Majesty the Queen."
Plus, it's not out of the norm for royals to spend holidays with their respective in-laws. After all, Kate and Prince William spent Christmas 2012 with the Middletons. 
Regardless of their location, there's no doubt the Sussex's will have a happy holiday.