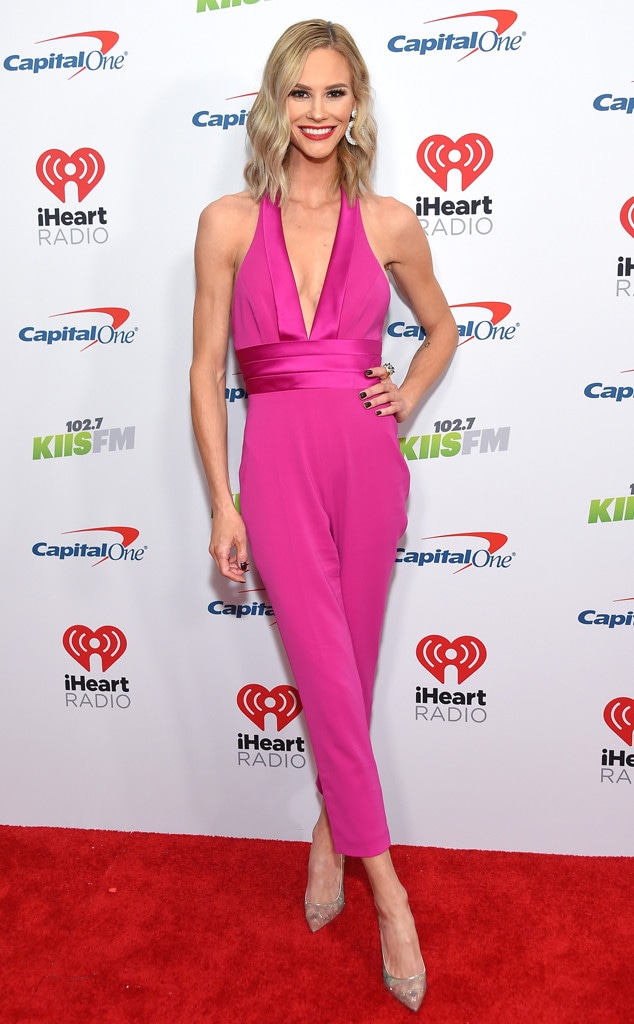 AFF-USA/Shutterstock
Meghan King Edmonds really wants people to stop commenting on her slim figure.
On Sunday, the Real Housewives of Orange County alum took to social media to address concerns over her recent weight loss. While the 35-year-old star says she understands why people have shared their opinions on her small frame, she also expresses that these last few months have been rough.
Between her breakup from husband Jim Edmonds to settling into a new house to taking care of her kids, it's been a challenge.
"Eat a burger." That's what they say. I'll be real with you: I'm too thin," she shared on Instagram, alongside a photo of her with her daughter. "But please, I deserve some grace. I am doing the damn thing with all of the dignity I can muster as I put my kiddos before anything else."
The reality TV personality gave even more insight into her drastic body change in her recent blog post.
"Within the last 5 months I have found out my son has a lifelong brain injury, my husband had a sexting relationship with another woman, my husband also betrayed me with his inappropriate relationship with a nanny, my husband filed for divorce via the tabloids, the police questioned my fitness as a mother, I took a new job as a podcaster, and I moved into a new home in California so I can devote family time to all of my kids during Hart's therapy," she wrote in a recent blog post.
"Let me reiterate: all of this has happened within the last 150 days...," she continued. "I am too skinny. I don't like it. I won't weigh myself because I'm scared to see what the scale says. When my clothes don't fit I pretend like they do anyway. But I'm not hungry."
Watch:
Meghan King Edmonds Breaks Silence Amid Jim's Cheating Scandal
The former Bravolebrity said she's been "surviving on adrenaline but decaying on stress."
"I know I should eat but I'm surviving on adrenaline but decaying on stress (did I mention what has happened in the last 150 days? And let's just really lay it on by being in the thick of the holidays)," she shared. "When I have a free minute I am either trying to work, responding to something that every person in the world deals with (like dusting windowsills or cleaning dishes or calling my mom back or going to Target), or thinking about how I need to eat but I'm not hungry. I'm not hungry."
Meghan revealed this is the first time she's also counted calories. 
"I agree, I'm too thin," she repeated, before explaining how hurtful people's comments are about her body.
"Acknowledgement is powerful and allows me to psychologically take back control. However, you hurt me when you mention it. I'm working on it," she wrote. "Please, sit back and watch me thrive despite my setbacks. The best is yet to come."