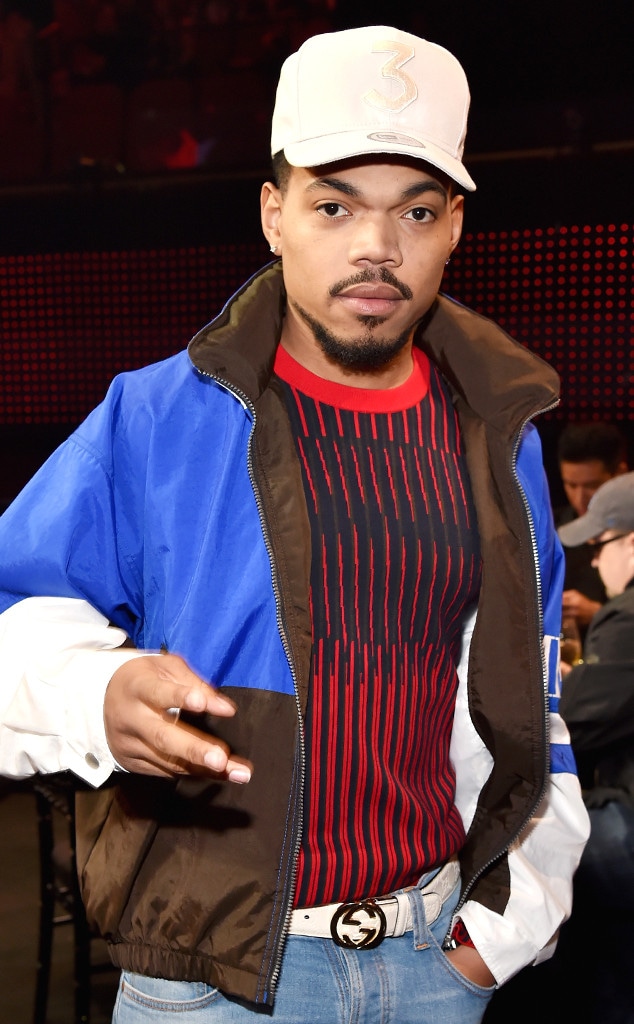 Kevin Mazur/Getty Images for iHeartMedia
Family over everything. 
On Sunday, Dec. 15, Chance the Rapper took to Instagram to announce that he was canceling his tour.
"Hey guy, I've decided to cancel the Big Tour. I know it sucks and it's been a lot of back and forth with reschedules and rerouting, but it's for the best. I'm gonna take this time to be with family, make some new music and develop my best show to date," the 26-year-old artist captioned his photo. "I'm deeply sorry to anyone with a ticket who has supported me this past decade by coming to a show and rocking out with me and I feel even worse for anyone who was planning on making this their first Chance concert."
According to the Detroit Free Press, the cancellation comes three months after he rescheduled his North American arena tour where he cited the birth of his second daughter—the rapper and his wife Kirsten Corley welcomed the arrival of their second daughter, Marli, earlier this year.
Shortly after her birth, he made the decision to delay his tour in order to spend time with his family. 
At the time, the "No Problem" rapper wrote on Instagram: "This year has been one of the greatest of my life; Marriage, new baby, first album etc. But with it being so eventful it has also been very strenuous having to divide my time and energy between family and work."
He also mentioned that when his eldest daughter was born, he went on tour "2 weeks later and missed some of the most important milestones in her life, but more importantly, I was absent when her mother needed me the most." 
This time around, the young rapper doesn't want to miss those moments with his wife and two daughters. 
Chance continued in his Instagram post from earlier today: "Thank you all for an amazing year, and a huge thanks to my team and family for being so strong through this whole year. I promise to come back much stronger and better in 2020 and hope to see some of you guys there. I truly love you and God bless." 
Prior to the news of the cancellation, the Chicago rapper was set to resume his tour in January in California in cities including San Diego and San Francisco. The rapper was also set to perform in Detroit, Denver, Houston, Dallas among other cities. 
Watch:
Chance the Rapper's Postmates Bill: By The Numbers