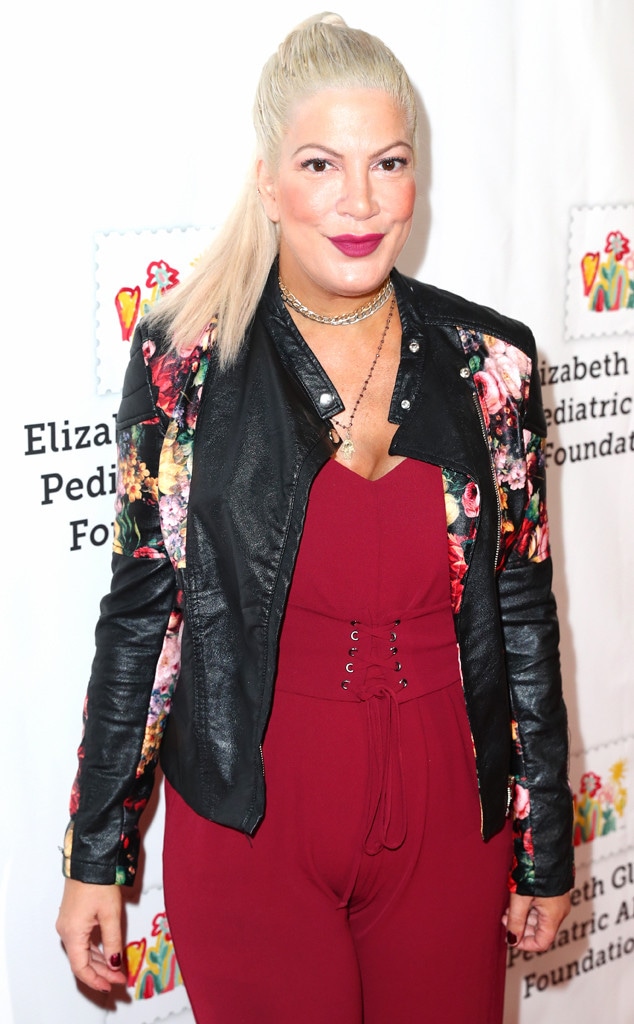 Joe Scarnici/Getty Images for Elizabeth Glaser Pediatric AIDS Foundation
Tori Spelling is setting the record straight once and for all. 
Pop culture fans might recall there have been some rumors floating around that the 46-year-old actress was asking to join the Real Housewives of Beverly Hills cast. 
But Tori wants fans to know that it's "completely false."
On Friday, Dec. 13, at the Disney on Ice Holiday Skating Party at the Staples Center in Los Angeles, Calif., E! News spoke to the Beverly Hills, 90210 alum about whether there was any truth to the rumors that have been floating around lately. 
"That [rumor] keeps following me, and I've always said I'm just a huge fan," Tori told E! News. "But no, not at all. I'm friends with so many of then and I'm a huge fan. I always say I watch the show. But no, I have never asked to be on the show." 
Further, the actress also shared with E! News that even though fans think she would be a good fit to be on RHOBH, she thinks she "would get eaten alive on that show."
"I'm too nice," Tori adds. "The drama I like is like my family chaos at home and like, you know who's watching what and who wants to eat what for dinner? I can't deal with girl drama." 
While speaking to E! News, Tori also shared what's coming down the pipe for her in the upcoming year.
"I am continuing to produce and star with my best friend Jennie Garth. We created BH90210 and we produced Mystery Girls before that, so we have something new coming out that hasn't been announced but will be happening in 2020."
Watch:
Tori Spelling & Jennie Garth Play "9021-No or 9021-Oh Yeah"
When asked if she was hopeful about a second season of BH90210, Tori said she doesn't know "exactly what will happen."
She continued, "There's definitely talk of other stuff and whether it's a network or it could be in a different format, we'll see. The people that got the new idea loved it. And then there's definitely some fans that were like, we wanted a straight reboot and I'm like, that was always the intention. You will get it 50/50, once we continue."