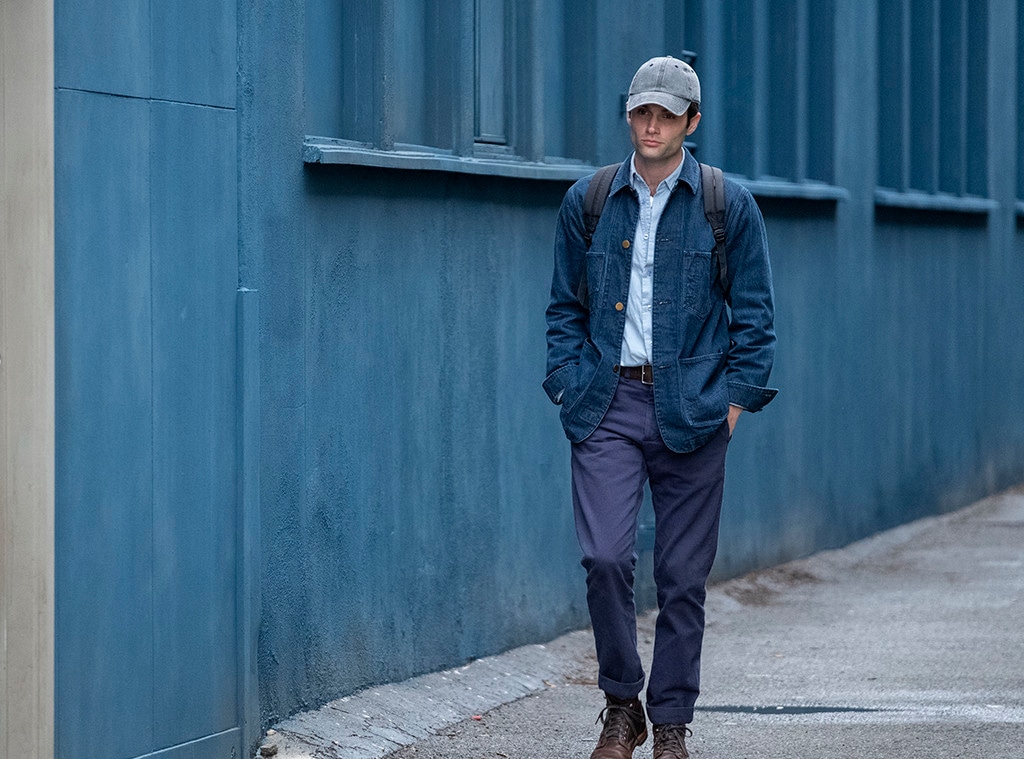 Netflix
You aren't ready for this. 
E! News has your exclusive first look at the full season two trailer for Netflix's You, and Joe Goldberg (Penn Badgley) is claiming he's a whole new him. He's moved to LA, and while he's trying his best to forget everything that happened in New York (read: everything he did in New York), like when he murdered his ex-girlfriend Beck (Elizabeth Lail) and then his other thought-to-be-dead ex-girlfriend Candace (Ambyr Childers) returned to torment him, Joe can't quite escape his past or his worst impulses. 
He's going by a new name, and he's got a new object of his affection, aptly named Love (Victoria Pedretti), but Joe's still Joe, and he's still a creep. He's even got a new creepy basement prison cell, and someone else appears to be dead. 
Per Netflix, "When we last saw Joe, his heart was tragically broken and his past just caught up with him in the form of his long-lost ex-girlfriend Candace—a woman now hell-bent on teaching him a lesson. Season two finds him on the run from Candace—leaving New York City for his own personal hell: Los Angeles. he's fresh out of an intense relationship that ended in murder. The last thing he expects is to meet an incredible new woman, but he's falling in love again—with a woman named Love. Is history repeating? Or will this time be the real thing? Joe's just crazy enough to risk finding out." 
The trailer, which you can watch below, pairs Joe's west coast exploits with an extra creepy cover of "Creep" and shows his developing relationship with Love, while Candace looms over him. There's blood, there's a funeral, and there's danger lurking in every scene. 
Prepare to have that song stuck in your head for the rest of the day, but rest easy knowing there's less than two weeks to wait before you can binge all of season two at once. 
Season two also stars Carmela Zumbado as Joe's new and suspicious neighbor, Jenna Ortega as a talkative teen we're already worried about, James Scully as Love's brother Forty, Adwin Brown as Joe's new manager at his grocery store job, Robin Lord Taylor as Will, a guy who gets himself into some trouble, Charlie Barnett as Love's good friend Gabe, Marielle Scott as literary agent Lucy, Melanie Field as lifestyle blogger Sunrise, and Chris D'Elia as a famous comedian known as Henderson. Sera Gamble and Greg Berlanti return as executive producers. 
Watch Daily Pop weekdays at 12:30 p.m., only on E!