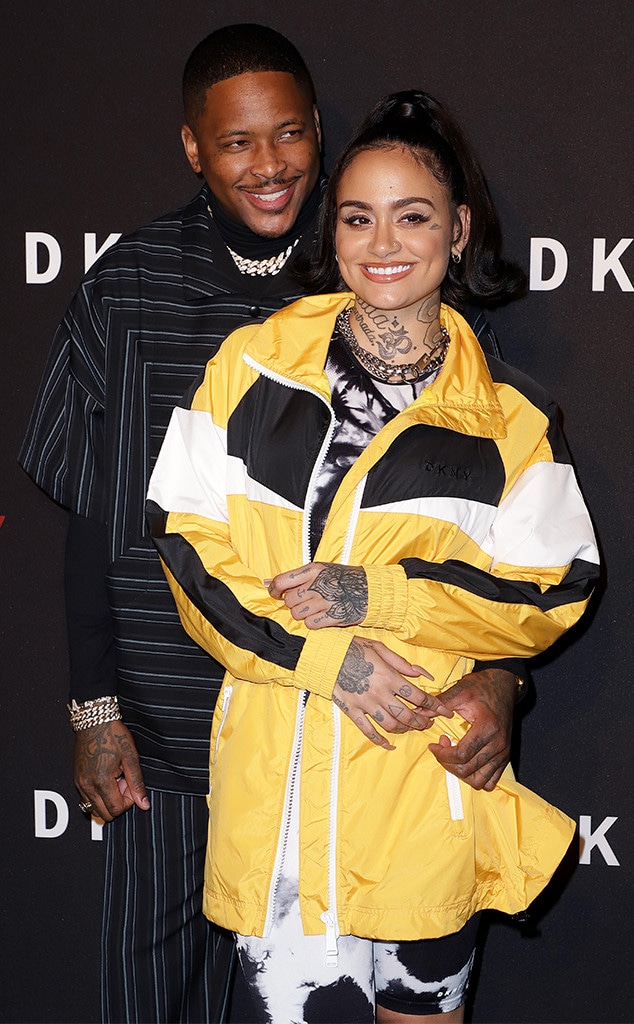 John Parra/Getty Images for DKNY
It's looking like Kehlani and YG weren't meant to be.
Fans began to suspect that things were over between the songstress and rapper when YG was spotted locking lips with another woman outside of a Los Angeles nightclub in Nov. But when the chatter around his alleged slip-up died down, talk of their split did too. Kehlani helped to quiet the breakup rumors with a song in which she sang that they're "embarassed" by it all, but still "in love" nonetheless.
That is, until Wednesday, when the singer tweeted and deleted a message hinting their romance was long over. According to screenshots of the tweet, Kehlani addressed rumors that she had already moved on from YG onto Tory Lanez. "Because i keep seeing this. i'm addressing it. absolutely not. we made a song for my album," she explained. "I am single. and focused."
There's no doubt that Kehlani is taking the breakup in stride. When YG first stepped out on her, Kehlani reassured her fans that she would be more than okay. "but naw forreal, i'm good y'all," she shared on Twitter. "i see people starting a hashtag about hoping my mental is ok and me possibly needing a therapist. lmao. i'm straight forreal. i'm an artist. i dive inward. glad it's doing something for you all tho. love yo."
Watch:
5 Celebrity Couples That Didn't Make It in 2019
While we don't know when exactly the split took place, YG and Kehlani were together for less than six months. They went public with their relationship at New York Fashion Week in Sept. and made the occasional appearance up until the cheating scandal. 
Since then, Kehlani's been busy working on new music, living her best life in Miami and raising her baby girl, who she welcomed in March with ex-boyfriend, Javaughn. 
It's safe to say that there's a lot of good things coming from Kehlani in 2020.