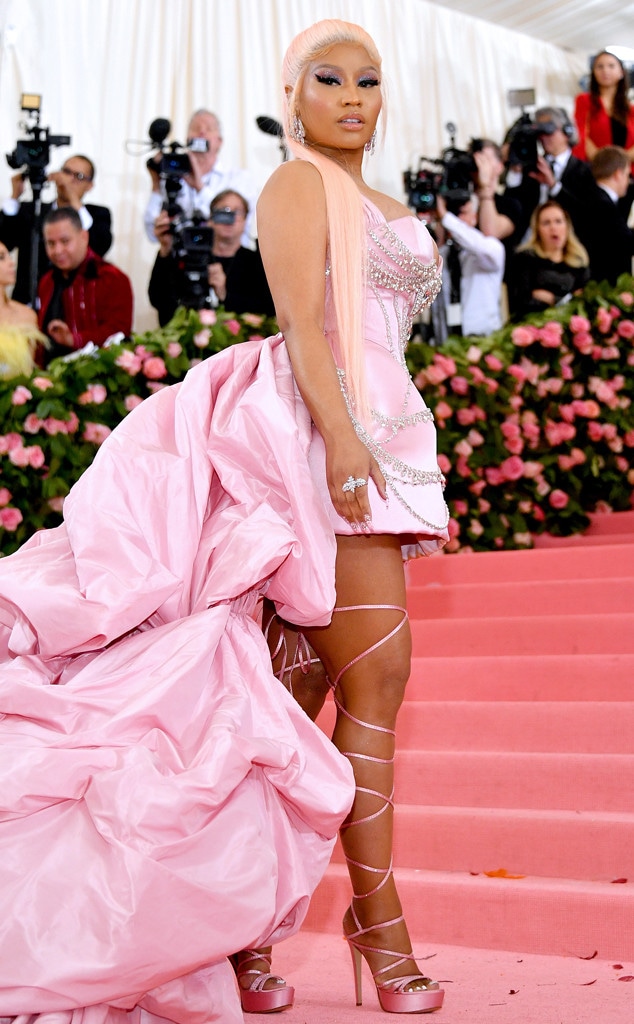 Dia Dipasupil/FilmMagic
Is she or is she not done with making music?!
That's what Nicki Minaj fans have been asking ever since the rapper announced on Twitter back in September that she was retiring from music to "focus on her family."
But as die-hard fans know, the artist ultimately released new music later in the same month.
So what's really going on?
"I love music and interacting with fans, so I can't really see taking myself completely away," she shared with Billboard in a new interview posted today. "But I want to be open to other possibilities in my life. I do believe it is important to become a woman outside of the magnifying glass."
Nicki added, "I have to make sure that I'm well-rounded as a human being."
Watch:
Nicki Minaj Goes for a "Lighter Vibe" at 2019 Met Gala
For now, Nicki is focused on expanding her business empire that includes Queen Radio, a Fendi partnership and a liquor company.
According to the businesswoman, it may just be the beginning of an unforgettable 2020.
"I plan on venturing out a million times more than I am now. That was always my goal: to become a big businesswoman. I don't want to be in such a lucrative industry and not capitalize on it—everyone else does it," she shared with the publication. "[With Fendi], they ended up reaching out to my team to work on the collaboration after I put out [Queen single] 'Chun Li.' I was blown away and honored. I went to Milan and met with everyone there."
Nicki continued, "They allowed me to play with fabrics and look at what they were planning for their next line. I didn't expect it to be this massive—I'm really proud of it!"
And even if you were to put businesses aside, there's a special someone making Nicki extra happy these days. Yes, it's husband Kenneth Petty.
"We're very close as friends, 'cause we've known each other since we were kids, but also, we're so sexually attracted to each other," she previously shared with E! News' Justin Sylvester. "People can say all they want, 'Love is not about looks,' or 'Physical attraction'. Yeah right, if you're not physically attracted to that person, bye."