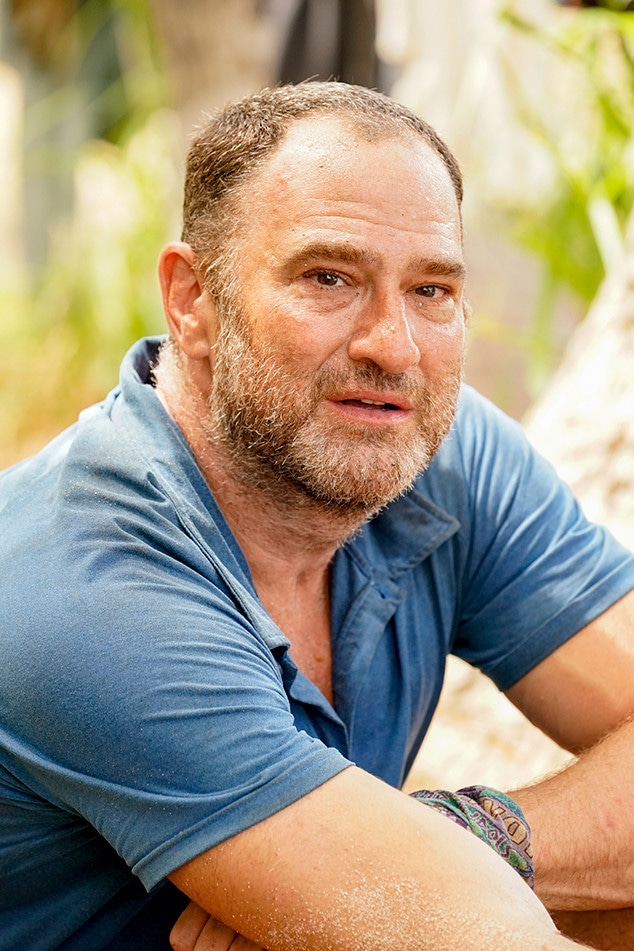 CBS
There were no shortage of firsts for Survivor: Island of the Idols, the 39th season of the long-running CBS reality series, but these happenings are not cause for celebration.
In November 2019, contestant producers broke the fourth wall while interviewing contestant Kellee Kim about her feelings of inappropriate touching and personal boundary-crossing behavior by fellow player Dan Spilo. Two other contestants made up claims against Dan in an effort to turn an alliance. Then, in the Wednesday, Dec. 11 episode, host Jeff Probst revealed that Dan was ejected from the game. This was the first time the show ever removed a player.
"Ok, so I just spoke privately with Dan and I want to update you guys. A decision has been made and Dan will not be returning to the game. He won't be coming back to camp. He won't be on the jury. He's gone," Probst said.
Details surrounding Dan's exit are being kept private. A card at the end of the episode appeared on screen and read, "Dan was removed from the game after a report of another incident, which happened off-camera and did not involve a player."
Now, according to reports, there's another Survivor first afoot: the reunion will not be live.
According to EW, the reunion for Survivor: Island of Idols, will be live-to-tape, then air later in the evening on December 18. EW reports the change was made following the situation with Kellee Kim and Dan Spilo from November, as well as security concerns. CBS wanted to make players feel as comfortable and safe as possible while discussing the events of the season, the report says, noting the show still plans to air without any edits.
CBS did not immediately respond to request for comment about the reunion. Fans decried how CBS handled the situation, and after the episode with Kellee's interview aired in November, CBS and MGM spoke out in a statement.
"In the episode broadcast last night, several female castaways discussed the behavior of a male castaway that made them uncomfortable. During the filming of this episode, producers spoke off-camera to all the contestants still in the game, both as a group and individually, to hear any concerns and advise about appropriate boundaries. A formal warning was also given to the male castaway in question," CBS and MGM said. "On Survivor, producers provide the castaways a wide berth to play the game. At the same time, all castaways are monitored and supervised at all times. They have full access to producers and doctors, and the production will intervene in situations where warranted."
Survivor airs Wednesdays, 8 p.m. on CBS.