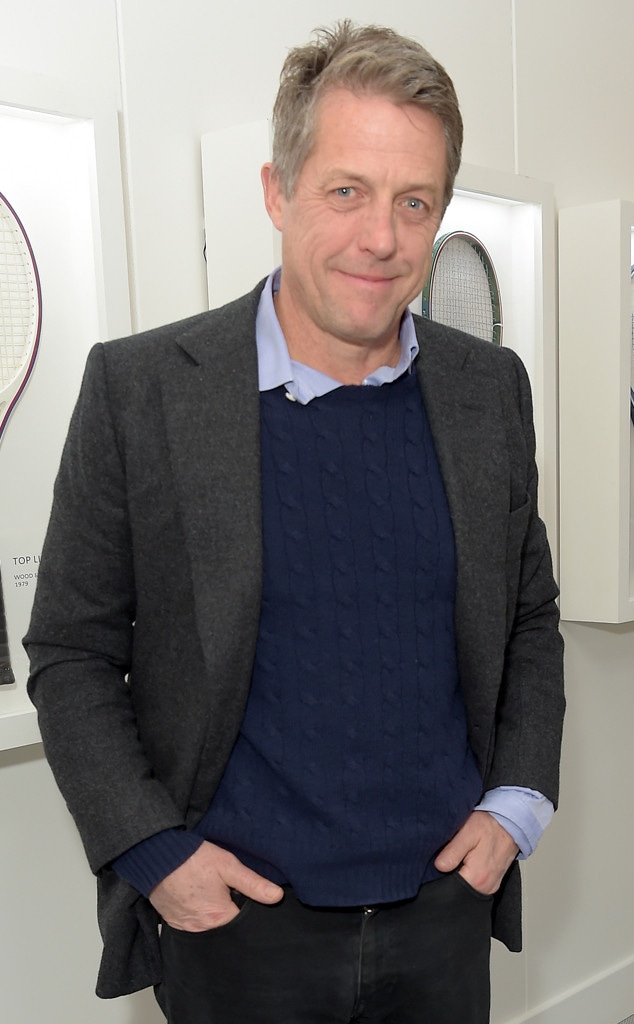 David M. Benett/Dave Benett/Getty Images for Lacoste
At Christmas, you tell the truth—and that's exactly what Hugh Grant is doing.
The British actor's performance in 2003's Love Actually is one of his most beloved roles, but there was one scene that he called an "absolute hell" to film. In a clip from BBC's upcoming feature "Hugh Grant: A Life on Screen," Grant admitted that his character's dance number was actually his least favorite day on set.
For those unfamiliar with the classic holiday rom-com, the Notting Hill star plays a fictional Prime Minister that delivers a memorable impromptu dance to The Pointer Sisters' song "Jump (For My Love)," which takes place throughout the corridors of 10 Downing Street. And much to Grant's dismay, the moment was filled with plenty of shimming and thrusting.
"'That's going to be excruciating,'" the Four Weddings and a Funeral star remembered thinking after learning about scene. "'And it has to be the most excruciating scene ever committed to celluloid.'"  
Speaking into the camera, Grant recalled the days leading up to the shoot, joking that he'd made several attempts to get out of it.
"I certainly dreaded filming it and [writer-director] Richard [Curtis] kept saying as the weeks went by…he said, 'Don't you think we better rehearse the dancing scene?'  And I said, 'Well, yeah, yeah, I gotta learn some lines. You know, my ankle hurts today.' So, it was never rehearsed."  
He continued, "And then on the day—I mean, imagine, you know, you're a grumpy 40-year-old Englishman. It's 7 o'clock in the morning. You're stone-cold sober and it's, 'OK, Hugh, if you'd like to freak out now…' It was absolute hell."
Watch:
Olivia Olson Recalls Favorite Memory From the "Love Actually" Set
His Love Actually co-star Colin Firth vouched for him. "I do remember him making a terrible fuss about the dance," the actor shared in the short video. Curtis chimed in, "He hated the dance scene...Hugh's the least musical person in the world."
Thankfully, the A Very English Scandal star had a few moves up his sleeve and was able to pull it off, creating one of the most iconic film moments in history. Firth added, "It did delight everybody, and I think it's the highlight of the film for a lot of people."
"Hugh Grant: A Life on Screen" airs December 23 in the U.K.