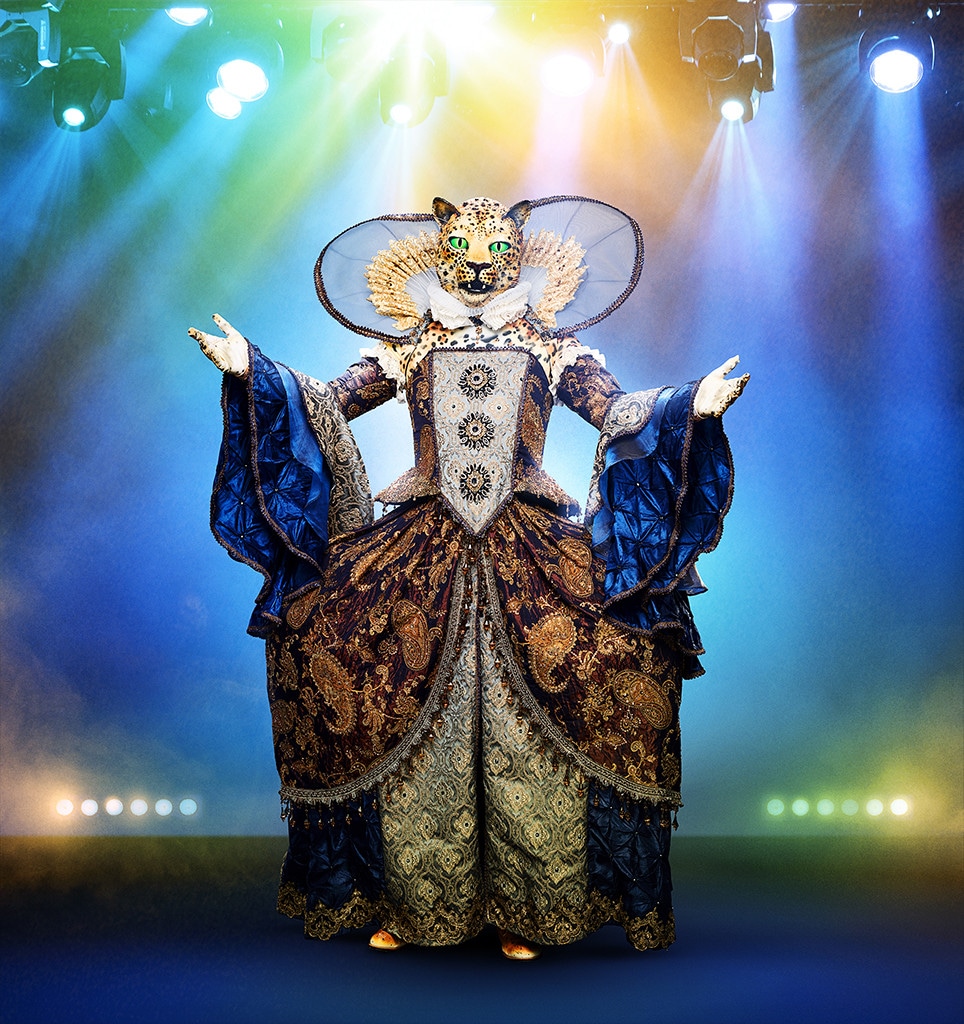 Fox
Four Masked Singers remain. 
In its semi-final episode tonight, the Fox reality competition series eliminated two more contestants, revealing its final three: Fox, Rottweiler, and Flamingo.
That means we said goodbye to both the Thingamajig and the Leopard, who revealed themselves to be Pacers player Victor Oladipo and Seal, respectively. Seal said he just wanted to make his kids and himself laugh, and Victor agreed (thanks to Jenny McCarthy's meddling) to go on a date with Nicole Scherzinger after they flirted all season long, so everybody was in pretty good spirits. 
Tonight's festive holiday show allowed the contestants to sing holiday songs and bring gifts for the panelists. T
The Fox's (who is Not. Jamie. Foxx.) gift was a framed photo of Joey Fatone, while the Rottweiler drew a pic of himself and his new friends, the panelists. Flamingo's gift was a globe with Israel marked on it, and would you believe that Adrienne Bailon's husband is named Israel? Because he is! 
So far, we've managed to find the correct guess for every reveal (that we tried to guess for) so far, and we're going for a perfect record here. See below for all the clues about the remaining contestants, as well as all the reveals so far!
The Masked Singer's season two finale will air next Wednesday at 8 p.m. on Fox.