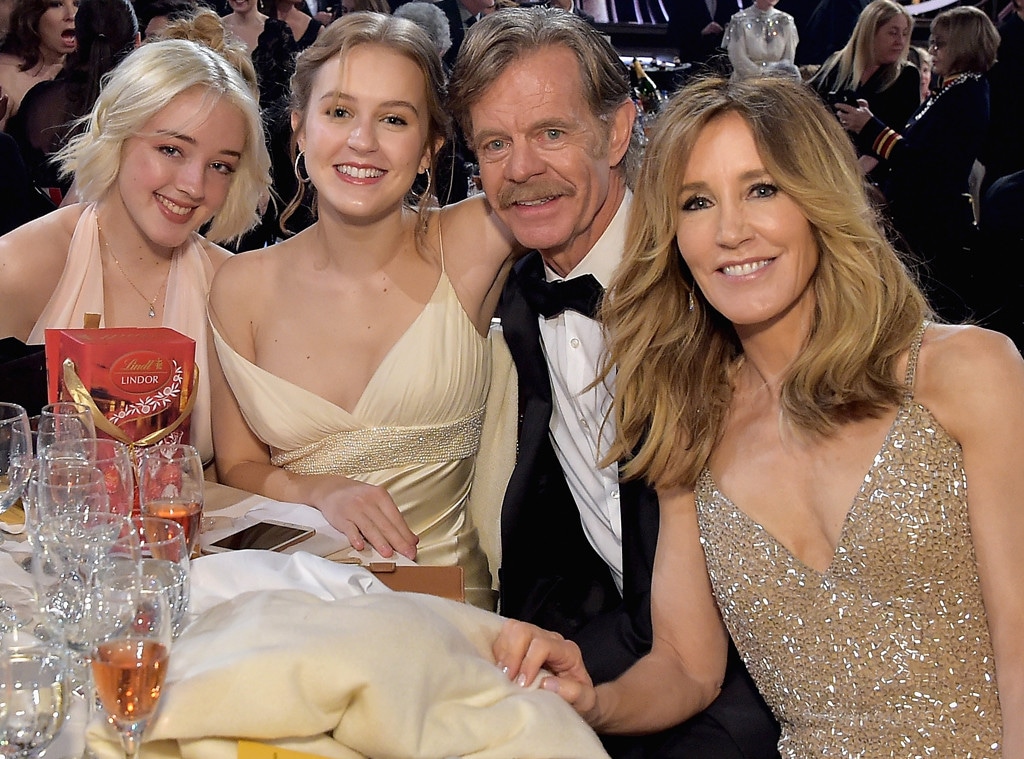 Stefanie Keenan/Getty Images for FIJI Water
Felicity Huffman and William H. Macy's youngest daughter is college bound. 
Georgia Macy, 17, has announced where she's been accepted to enroll next fall: Vassar University. Georgia shared the news to her Instagram, changing her account bio to "Vassar 2024" and posting a logo for the liberal arts college to her Instagram Stories. 
Last year's admissions cycle saw a 23.7 percent acceptance rate, the New York-based school states on its website. 
The latest development in the famous family's personal life comes almost two months after Huffman served 11 days in a California prison for her involvement in the nationwide college admissions scandal. In May, the Desperate Housewives actress plead guilty to multiple counts of fraud after being accused of paying $15,000 for an SAT proctor to administer eldest daughter Sophia Macy's college entrance exam and correct wrong answers. 
In addition to admitting to going behind 19-year-old Sophia's back to improve her SAT scores, Huffman said she also toyed with the idea of doing it again on Georgia's behalf. 
As she described in court documents obtained by E! News, Huffman said she "finally agreed to cheating on Sophia's SAT scores and also considered doing the same thing for Georgia."
"But the decision haunted me terribly; I knew it was not right. I finally came to my senses and told Mr. Singer to stop the process for Georgia," she continued. 
Felicity's change of heart did not stop the impending damage to her loved ones, though. She described in the documents, "In my desperation to be a good mother I talked myself into believing that all I was doing was giving my daughter a fair shot. I see the irony in that statement now because what I have done is the opposite of fair. I have broken the law, deceived the educational community, betrayed my daughter, and failed my family."
The Macy family came together to celebrate Sophia's high school graduation earlier this year. Georgia also wished her big sister a heartfelt happy birthday on Instagram in August, writing, "You are my [role] model, my sister and my friend. You're really going places kid, I can't wait to see where."
Watch:
Felicity Huffman Begins Her 2-Week Prison Sentence
Huffman is currently completing her court-ordered 250 hours of community service. Last month she was photographed volunteering at The Teen Project in Los Angeles, a center that provides resources, housing and education to at risk homeless and sex trafficked women.