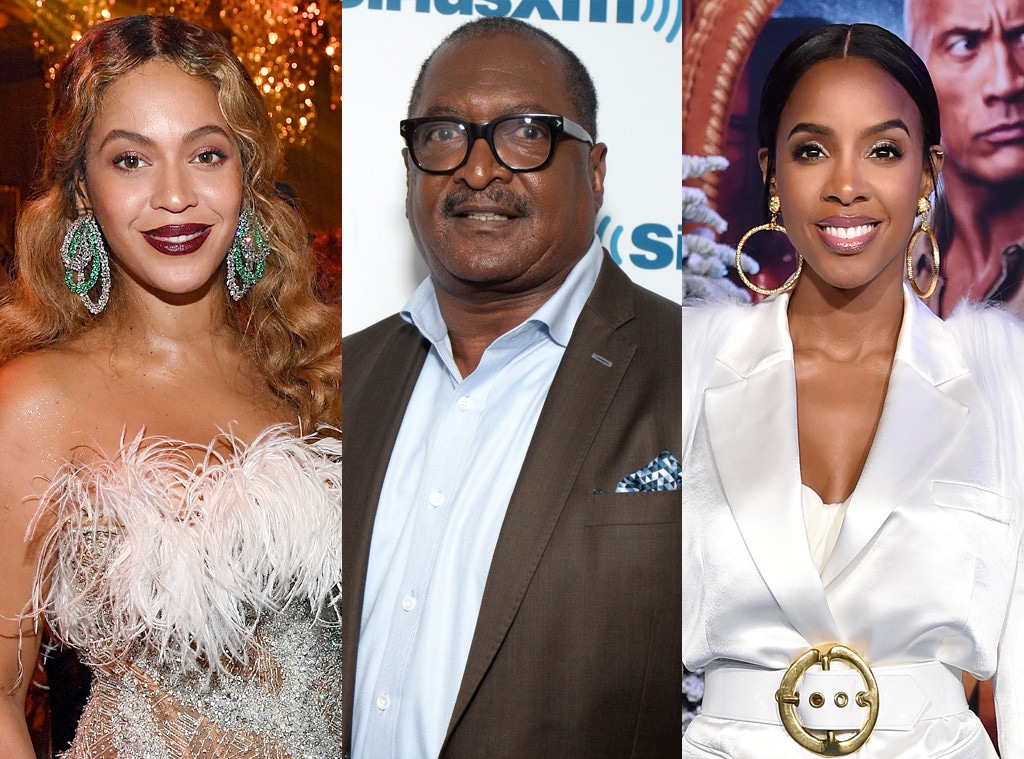 Getty Images
UPDATE: Matthew Knowles is backtracking on previous comments he made about his daughter Beyoncé and Kelly Rowland's interactions with members of Jagged Edge during their teenage years. 
"I feel the need to clarify that I did not say the girls were sexually harassed while on tour with Jagged Edge," Knowles said in a video shared to his Instagram on Friday. "What I said was is they were harassed. The term 'sexual harassment' may imply to some to mean physical advances. I certainly would not throw members of Jagged Edge under the bus in a world where we live in today, using 'sexual' in part of any dialogue. I made damn sure that I was careful not to do that."
______
Beyoncé's father Matthew Knowles is opening up about the "poor decision" he made in the early aughts that allegedly affected his daughter and Kelly Rowland during their Destiny's Child days.
During a sit-down video interview with Vlad TV, to promote his latest book, the 67-year-old talent manager and businessman claimed that Beyoncé and Kelly were victims of sexual harassment by two members of the group Jagged Edge. Knowles alleged the sexual harassment took place when the two groups were on a joint tour in the early 2000s.
However, in the interview, the 67-year-old didn't name the alleged perpetrators.
"Now, remember the girls are minors," Knowles began explain during the interview. "They're 16-years-old... the guys are 21 and 22-years-old. I have a fiduciary duty with minors, by the law, there's a certain way I have to manage that."
"I got a call from Kelly and Beyoncé... saying that they were constantly being harassed by two of the members in Jagged Edge," he continued. "I couldn't have that. I literally had to put the guys off the bus in Baton Rouge, LA. That began all of this drama."
Before Vlad wrapped things up, he asked the talent manager how he handled a group of men trying to "sleep" with his daughter. "We won't talk about that on camera," the businessman said.
Knowles claimed the "drama" took place around the time that Destiny's Child members LaTavia Roberson and LaToya Luckett decided to get their own representation.
"An attorney called me out-of-the-blue to tell me that I would be getting a certified letter... to tell me that, at this point, that he was now on an interim basis managing LaTavia and LaToya," he shared. "And that they would finally go and search for a final manager, but for now he was the interim manager."
As of right now, Beyoncé, Kelly or members from Jagged Edge have yet to address Knowles' claims about sexual harassment taking place during their joint tour.
E! News has reach out to all parties' reps for comment.
(This story was originally published on Tuesday, December 10, 2019 at 7:01 p.m. PST)