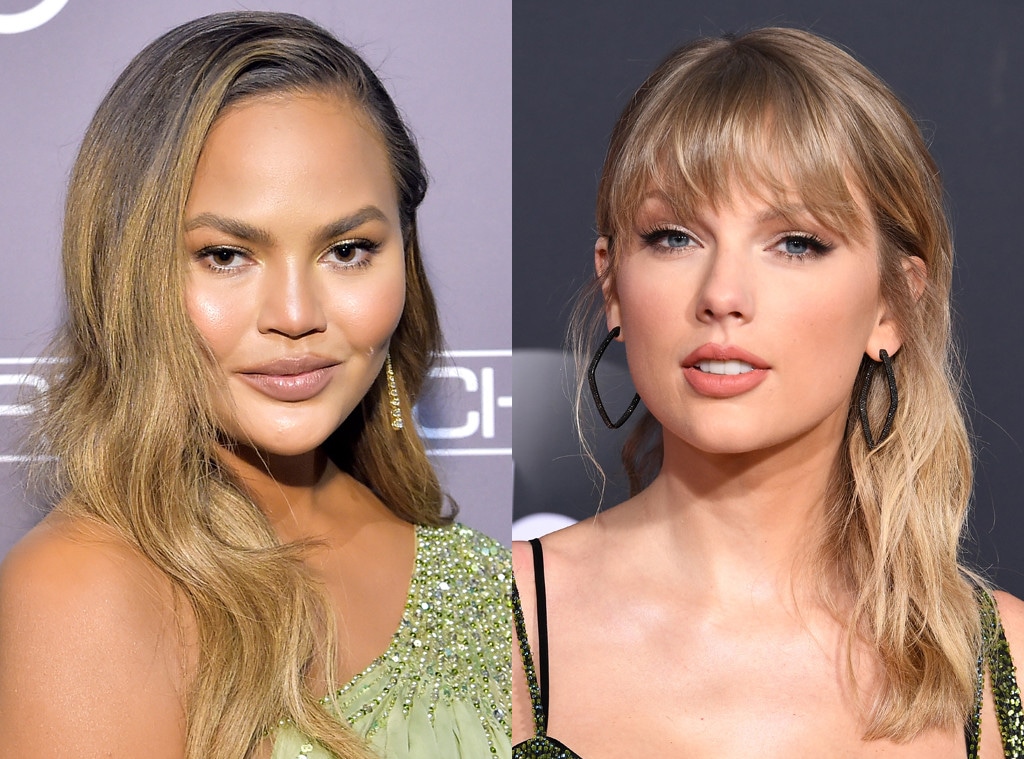 Stefanie Keenan/Getty Images for Baby2Baby, Steve Granitz/WireImage
Leave it to Chrissy Teigen to say what everyone is thinking. 
The candid star is not known for mincing words online and the latest example came late Monday when she fired back at a man calling Taylor Swift's fertility into question. 
"I can't believe Taylor Swift is about to turn 30 - she still looks so young!" Stefan Molyneux, a YouTube and podcast host, tweeted. "It's strange to think that 90% of her eggs are already gone - 97% by the time she turns 40 - so I hope she thinks about having kids before it's too late! She'd be a fun mom. :)." 
While the songstress is about to celebrate the milestone birthday on Friday, Teigen, who has previously shared her own fertility struggles, wasted little time firing back at Molyneux over his words. 
As she bluntly put it, "Uhhhh you're a f&$kin weird ass." Meanwhile, the Cats star has not publicly reacted to his comment. 
And, if you're wondering if or when the Grammy winner wants to start a family, keep your questions to yourself. In May, the performer was reportedly asked if she was thinking about becoming a mother now that she's turning 30.
"I really do not think men are asked that question when they turn 30. So I'm not going to answer that question now," Swift responded, according to a report. 
Watch:
Scooter Braun Finally Addresses Taylor Swift Feud
Needless to say, any and all family plans are entirely her business.
The star certainly wasn't wrong when she told Elle, "Social media can be great, but it can also inundate your brain with images of what you aren't, how you're failing, or who is in a cooler locale than you at any given moment."
Fortunately, as she put it, she "learned to block some of the noise"— as long as she opens her eyes and ears to all of the birthday wishes heading her way in just three days.