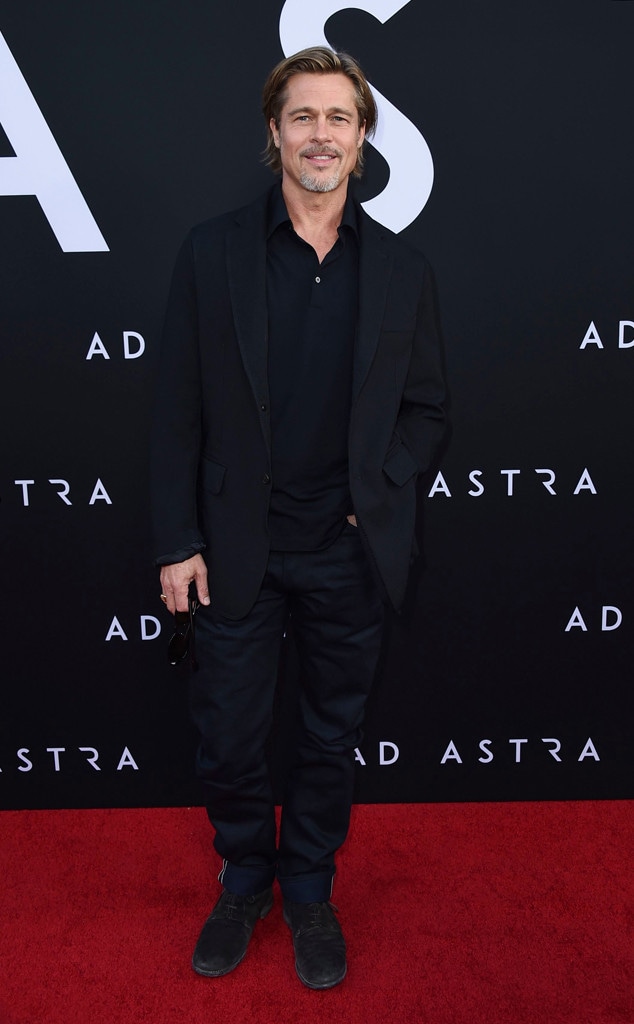 Jordan Strauss/Invision/AP/Shutterstock
Setting the record straight. 
Brad Pitt has been at the top of the Hollywood A-List for almost three decades. The movie star has been the lead of some of the biggest franchises in the world, but little did anyone know, the behind the scenes story played out a little differently for the Hollywood Idol. In a new interview with The New York Times, Brad opened up about what his life looked like during the heart of his super-stardom and why not everything is what it seems—especially when it comes to his love life. 
"I don't go out of my way to avoid it; I just don't seek it out," Brad shares when it comes to reading things about himself. "I don't know how many women they've said I've been dating the last two or three years, and none of it's true." The star was most recently linked to actress Alia Shawkat. However, a source confirmed to E! News there was nothing going on between the pair. 
Like most stars, Brad got to a point where he decided to block out all the noise coming from the media. "I've had moments where I've seen pictures of myself from years ago and gone, 'That kid looks all right.' But I didn't feel that way inside," he revealed. "I spent most of the '90s hiding out and smoking pot. I was too uncomfortable with all the attention. Then I got to a place where I was aware that I was imprisoning myself. Now I go out and live life, and generally people are pretty cool."
Part of Brad's changed outlook on his career and life comes from an experience he had as a child. "I just flashed on something else: When I was a kid, I loved the Harlem Globetrotters. When they came to my town, it was a big deal," he explained. "We had seats up in the bleachers, but I sneaked down and sat in the front row, and Meadowlark pulled me out of the crowd. I was the kid for the thing when they threw the bucket of water, you know?"
Watch:
What Leonardo DiCaprio Has Learned About Brad Pitt
For Brad, it was a reminder of the great privilege fame has given him. "I remember how when that happened I felt as if I had been touched by someone great," he shared. "So what I'm getting at is that after I stopped hiding out, once I got back out in the world, I realized that you have that ability to make someone feel good for a moment. I'm not trying to say anyone is being brushed with my greatness. I'm trying to say that I have the opportunity to brighten someone's day. That's a rare thing."