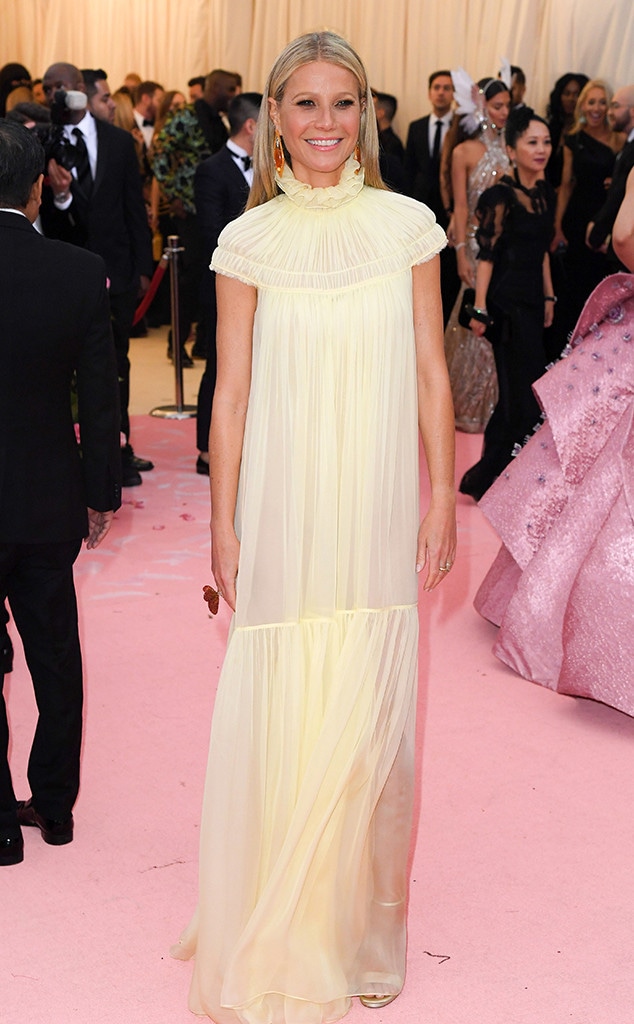 David Fisher/REX/Shutterstock
'Tis the season!
Gwyneth Paltrow is getting into the holiday spirit a little early with the release of her tongue-in-cheek Goop commercial, which features limited-edition pieces from the G. Label December collection.
From the looks of her vivacious ad, which will make you laugh and blush at the same time, the 47-year-old star is all about having some fun this season.
In the commercial, The Politician actress is seen modeling items from G.Label's latest collection, as she prepares for a festive party and decorates her home.
"Find your favorite look... or 11 of them," the narrator quips at one point in the video, as the wellness guru shows off the fashion pieces. "Look fabulous in each one and get super high... in your heels, of course."
Later in the ad, as Paltrow whips up two cocktails in the kitchen, the narrator says, "Someone's double fisting and dammit, she's earned it."
But that's the tame portion of the one and a half-minute video.
Watch:
Gwyneth Paltrow Talks Wedding Planning, Goop and More
Gwyneth certainly came to sleigh with this commercial and made everyone clutch their pearls when she cheekily gifted herself a vibrator.
"Do something for others," the narrator begins, as the lifestyle guru is seen throwing up a huge present. "But don't forget about yourself."
At this point, the Oscar winner is about to sneak a vibrator into her stocking-stuffer but decides to treat herself a little early. "Yes, that is a vibrator," the narrator quips, as the Goop founder leaves the room with a smirk on her face.
"And finally, a graceful exit and a night out on the town. Happy holidays from G. Label," the narrator shares one last time before the commercial ends. 
Happy holidays, indeed!
Watch the full commercial in the video above, but you might want to make sure your headphones are plugged in first.
If we had to guess, The Politician actress will most likely end up on Santa's naughty list... but it doesn't look like she minds.