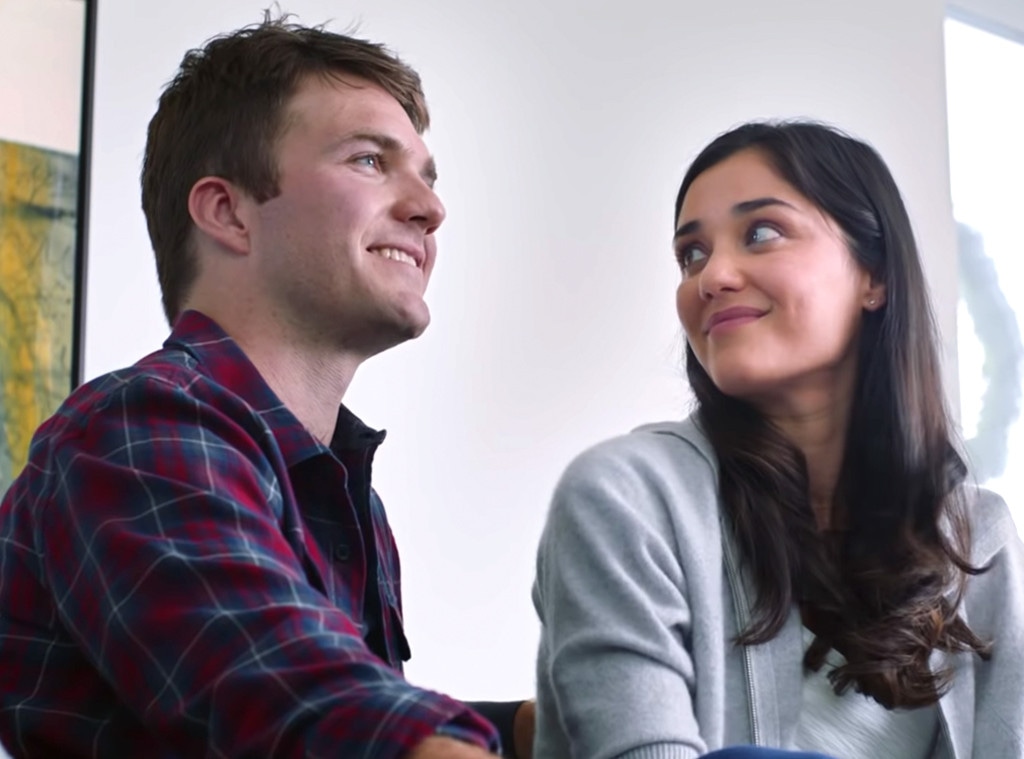 Peloton
The Peloton husband is speaking out.
On Monday, Sean Hunter, who played the husband in the controversial Peloton holiday commercial, shared his thoughts on the ad and opened up about the backlash he's received.  
In the infamous commercial, Hunter's character surprises his wife, played by Monica Ruiz, with a Peloton bike for the holidays. After opening his gift, Ruiz documents her year-long progress using the bike, ending with their family reliving her journey at their next Christmas. Quickly following its release, upset viewers condemned the brand on social media for the commercial's sexist and misogynistic narrative. Recounting his experience filming the commercial on Strahan, Sara & Keke, the Canadian actor said that he didn't anticipate that the ad would have the reaction that it did. 
"It was a two-day shoot...I have one line...and we finished, and I just went back to my normal life... And then, boom, when it comes out, all this negative backlash. It blows me away," he explained. "It's shocking, right? I kept watching it, trying to find where it was—what is negative about it? I don't know, I just don't know."
As a result of the backlash, Hunter revealed that he is being wrongly associated with the advertisement's negative themes.
"People have to remember I'm the actor, this isn't who I am," he continued. "I'm a totally different person in real life. And you know, I'm a teacher. I teach children...My face is now the face of the patriarchy. It's so whoa, hold on a minute...slow your roll. That's not who I am. You have to differentiate the actor from the role and from the person." 
Hunter isn't the only one dealing with the backlash. Last week, Ruiz also addressed the controversial ad in a statement to E! News.
"I was happy to accept a job opportunity earlier this year from Peloton and the team was lovely to work with," she told E! News. "Although I'm an actress, I am not quite comfortable being in spotlight and I'm terrible on social media. So to say I was shocked and overwhelmed by the attention this week (especially the negative) is an understatement."
Thankfully, Ruiz is able to poke fun at the ad. She teamed up with Ryan Reynolds and his gin company Aviation Gin for a holiday commercial of their own. Playing herself, Ruiz grabs a drink with her friends in an attempt to put the controversial ad behind her. Her drink of choice? Aviation Gin, of course. 
Watch:
Ryan Reynolds Says "Deadpool" Took 11 Years to Make
"When Ryan and his production team called about Aviation Gin, they helped me find some humor in the situation," she continued. "I am grateful to both Peloton and now Aviation Gin for the work and giving me the opportunity to do what I love to do."
Ruiz added, "I am grateful to both Peloton and now Aviation Gin for the work and giving me the opportunity to do what I love to do."