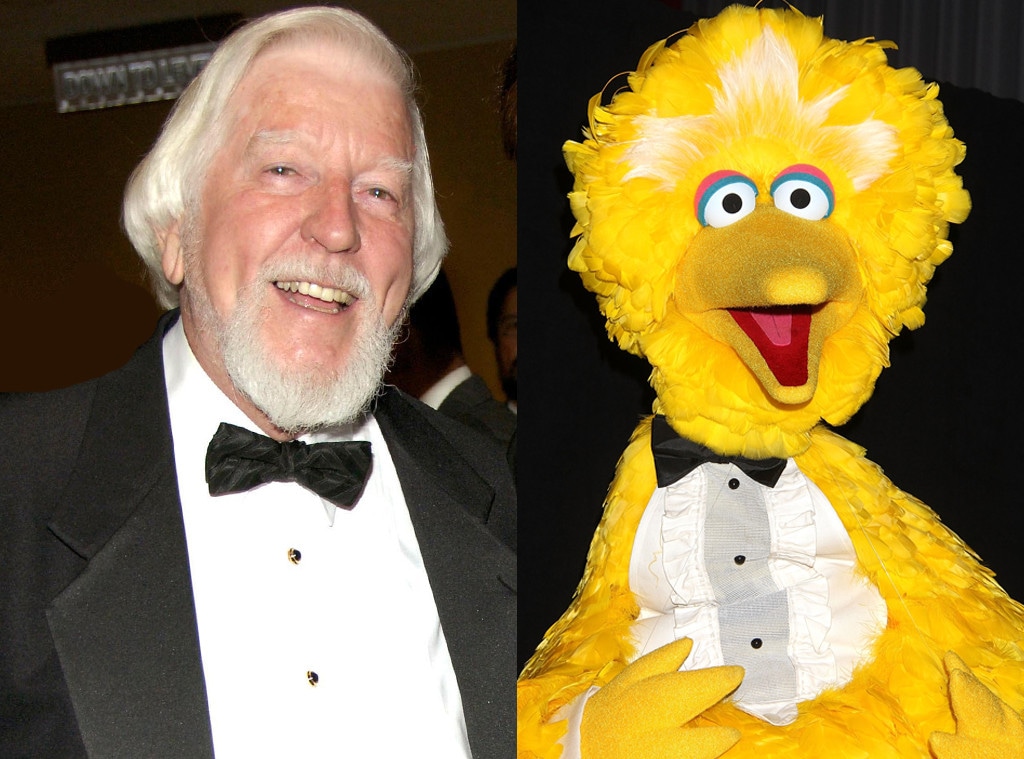 Getty Images
It's a sad day on Sesame Street: Caroll Spinney, who operated and voiced Big Bird and Oscar the Grouch, has died. He was 85.
The actor and puppeteer passed away at his home in Connecticut on Sunday after living with dystonia, a muscle disorder, for some time, production company Sesame Workshop said in a statement.
Spinney began operating and voicing the Big Bird and Oscar muppets on Sesame Street when the hit educational children's series debuted 50 years ago. He stopped wearing the Big Bird costume in 2015 but continued to provide the voice for both characters until he retired in October 2018. Over the years, there have also been alternates who have taken on his roles.
Millions of people around the world have grown up watching the veteran Sesame Street characters—a kind-hearted and somewhat naive 8-foot canary-like bird, and a trashcan dweller with a bad attitude but great sense of humor. 
Spinney won five Daytime Emmy Awards for his work on Sesame Street and received a lifetime achievement award from the National Academy of Television Arts & Sciences in 2006. 
"Caroll was an artistic genius whose kind and loving view of the world helped shape and define Sesame Street from its earliest days in 1969 through five decades, and his legacy here at Sesame Workshop and in the cultural firmament will be unending," the group said in its statement. "His enormous talent and outsized heart were perfectly suited to playing the larger-than-life yellow bird who brought joy to generations of children and countless fans of all ages around the world, and his lovably cantankerous grouch gave us all permission to be cranky once in a while."
"Caroll Spinney gave something truly special to the world," the statement continued. "With deepest admiration, Sesame Workshop is proud to carry his memory – and his beloved characters – into the future. Our hearts go out to Caroll's beloved wife, Debra, and all of his children and grandchildren."
Despite his illness, Spinney made a public appearance in November; he and his wife helped light the Empire State Building and he also posed with another person wearing a Big Bird costume at the event.
Keipher McKennie/WireImage
Several celebs took to social media to pay tribute to Spinney hours after his death.
"Caroll Spinney's contributions to Sesame Street are countless," Sesame Street co-founder Joan Ganz Cooney said in a statement provided by Sesame Workshop. "He not only gave us Big Bird and Oscar the Grouch, he gave so much of himself as well. We at Sesame Workshop mourn his passing and feel an immense gratitude for all he has given to Sesame Street and to children around the world."
"Through his legendary work as the world's best-known, most lovable yellow bird, Caroll left an indelible mark on public television, and he touched the hearts and minds of countless children," PBS President and CEO Paula Kerger said. "We are so very grateful for the inspiration, compassion and good humor that he brought to PBS audiences throughout his extraordinary career on Sesame Street. He will be deeply missed."
The family of late puppeteering legend and producer Jim Henson also issued a statement. Henson's company designed the Sesame Street muppets and he himself for years also portrayed the characters Ernie, who remains to this day, and Kermit the Frog, who was moved in the early '00s to star in Henson's new series, The Muppet Show.
"It was a moment of creative destiny when Caroll Spinney met Jim Henson," Henson's family said. "The gentle performer who would bring to life two of the most beloved residents of Sesame Street could perfectly convey the humor and heart in our father's creations. Big Bird was childlike, without being childish. And Oscar the Grouch reflected universal feelings we all share, no matter our age."
"Those of us privileged to work alongside him and call him friend saw first-hand that he cared so deeply about what these characters represented and how they could truly create change," the statement continued. "Caroll's decades-long commitment to bettering the lives of children all around the world is his true legacy. That he could do this work so brilliantly, responsibly, and with such infectious love and joy, is his gift to us all."
—Reporting by Spencer Lubitz