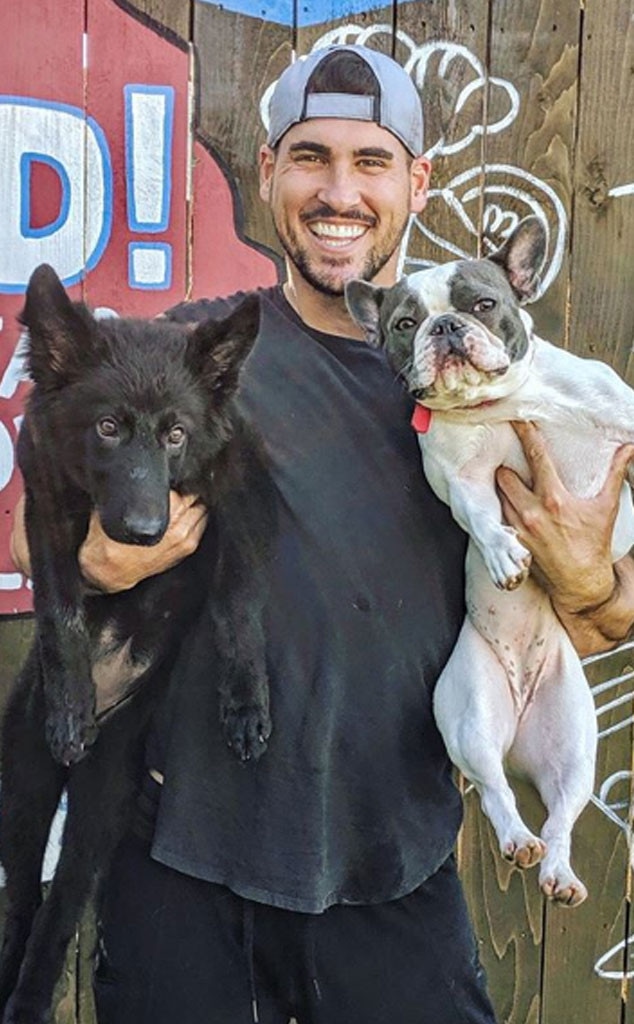 Instagram
If you're looking for love, sometimes you're going to get burned...
Josh Murray has come a long way since his time on The Bachelorette and Bachelor In Paradise. The reality TV star has had his fair share of relationship drama since his time on the shows ended, and E! News caught up with him at 5th annual Susan G. Koman Los Angeles County Babes for Boobs Live Bachelor Auction where Josh was the host. He opened up about his current love life and why his time in the spotlight was less than perfect. The star shared what he viewed as the hardest parts of the experience.
"Just all the negativity afterwards, and all the lies, and all the dishonesty, and all the hyperbole and the statements that were out there," he shared. "It was just very tough dealing with that. I'm a people pleaser, so I enjoy people in general and what happened was very tough on me having to deal with people believing certain things that weren't true. And I guess I have got to take responsibility because I also put myself in those situations."
While a lot remains unspoken for the star, he's fine with not adding any more fuel to the fire. He has no plans of releasing a juicy tell-all book anytime soon, because for him, it's all about staying positive. "If I talked about the show and the girls, it wouldn't be a good thing, I would like to put something out positive," he shared. "There's a lot of things I have learned and there's a lot of truth that I can talk about that I wouldn't be putting somebody else down. 
Although he's gotten to a good place in his life and has many new ventures on  the horizon, he's still hopeful that one day he'll be able to speak his truth to the world.
"The thing that kills me all the time is I want to put the truth out. Like I want people to know the truth and they can either believe me or not. That's their perogative," he explained. "But I definitely want to do that. But it's tough, it's like I said, it's just a, it's a catch 22 really. I don't want to talk bad, but at the same time I want to tell the truth. So that always stings me, even though it's been years, it still stings me. It hurts."
Watch:
Josh Murray Apologizes for Comparing Andi Dorfman to the Devil
While he's had a few romances in the last few years, Josh confirms he's single and ready to mingle. He shared exactly what he's looking for in a partner.
"A really good family oriented person who loves God. I love God. Obviously he's the center of my world. So I want someone who has, you know, good faith, at least, someone who's just a good person in general," he revealed. "I've been with certain people in the past that aren't the greatest, so you kind of live and learn what you want and what you don't want. And I definitely want a good person at the end of the day. It seems so simple, but not everybody is like that. But we'll see someone who wants kids, someone wants a family, someone who wants to settle down, enjoy life."