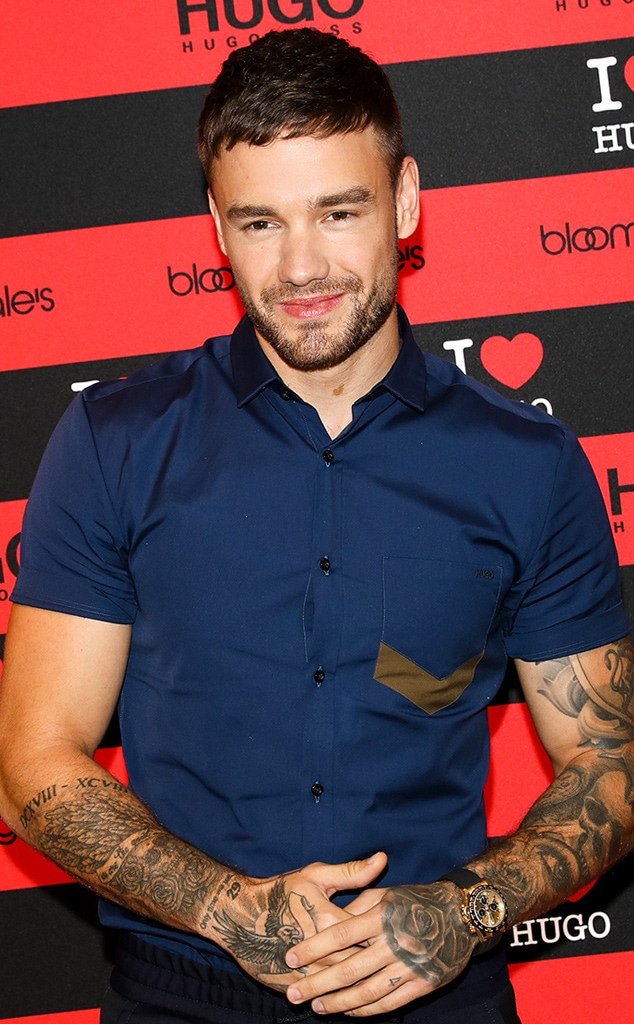 David x Prutting/BFA.com
If you're wondering why #LiamPayneIsOverParty is trending on Twitter, you came to the right place.
Long story short, Liam Payne released his new song "Both Ways" and people are pretty outraged by the sexual lyrics, which reveal his girlfriend might be bisexual. For example, he sings, "My girl, she like it both ways/She like the way it all taste/Couple more, we'll call it foreplay."
This, of course, doesn't sit right with the LGBTQ+ community and other individuals, who accuse the singer of "fetishizing" people's sexual identity. "the lgbqt+ community is NOT for your fetish. to see young women, men, or ANYONE being sexualized like that is disgusting," one tweet, which has garnered over 2,000 likes, declared. 
Another Twitter user added, "I'm disgusted how straight people still think bi women (and bi people in general) are only worth your sex fantasies."
Even the famous YouTuber Tyler Oakley weighed in on the controversy, although his comments were a bit more cryptic. He tweeted, "bitch, I warned y'all years ago! Lmao #LiamPayneIsOverParty." In just two hours, over 10,000 people have liked the tweet.
Watch:
Liam Payne Tells How He'll Spend His 1st Christmas as a Dad
Unfortunately, the subject matter of the song has also led to people resurfacing comments that Liam once made about his One Direction band mate Harry Styles, an LGBTQ+ ally. During an interview, the father-of-one said he wouldn't let Harry babysit his son Bear, because he was unsure of the influence it would have on the baby. "I couldn't rely on Harry 'cause I feel like my child would come out dressed in something that I just wouldn't understand," Payne explained.
It seemed like it was all in jest, because Harry wasn't the only one Liam seemingly insulted. He also said that if he had to choose a babysitter out of the One Direction group, Louis Tomlinson would be his "last choice."
Liam himself has yet to address the comments, but he seems excited to release his debut album. On Twitter, he shared, "Blown away by this reaction already! Thanks to everyone that's picked up the album so far, your support doesn't go unnoticed."
E! News has reached out to Liam's reps for comment.